Clinical Services Director
Changing Tides Family Services
Posted: April 22, 2019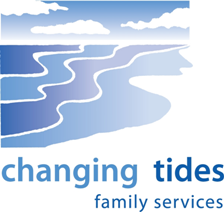 PURPOSE:
The Clinical Services Director, under the general direction of the Deputy Director of Behavioral and Family Empowerment, serves as head of services for Changing Tides Family Services' Mental Health services. Provides clinical supervision to assigned staff and maintains a mental health caseload. This position is exempt from overtime provisions.
QUALIFICATIONS:
• Must possess a valid license to practice as Licensed Clinical Social Worker (LCSW), Marriage and Family Therapist (MFT) or be a licensed Clinical Psychologist in the State of California.
• Must meet and maintain status per CA Code Title 9, Sections 622-632 to qualify for Head of Service Requirement.
• Must be able to show proof of current completed course work for clinical supervision.
• Minimum of 5 years of licensed psychotherapy practice, including two years of providing clinical supervision and two years providing psychotherapy to children, youth and families preferred.
REQUIREMENTS:
• Must be able to pass a criminal history fingerprint clearance at the DOJ and FBI level
• Must possess a valid California driver's license, current automobile insurance and a vehicle for work
WAGE: Exempt position; starts at $6,217.00 per month
BENEFITS: Benefits per current Personnel Policies include:
Paid sick and vacation days, 13 paid holidays
Health, vision, life, and dental insurance
401(k) Retirement Plan
APPLICATION PROCEDURE: Submit a letter of interest, resume, and completed job application via
Email to nprato@changingtidesfs.org or via U.S. mail to:
Nanda Prato, Human Resource Director
Changing Tides Family Services
2259 Myrtle Avenue
Eureka, CA 95501
Job description and job application available at www.changingtidesfs.org
APPLICATION DEADLINE: Open Until Filled.
Changing Tides Family Services is an equal opportunity employer and does not discriminate on the basis of race, religion, national origin, ancestry, gender, marital status, sexual orientation, age, disability, or on any other inappropriate basis in its processes of recruitment, selection, promotion, or other conditions of employment.