IMMEDIATE OPENINGS - DAY Cleaner
Restif Cleaning Service Cooperative
Posted: June 12, 2019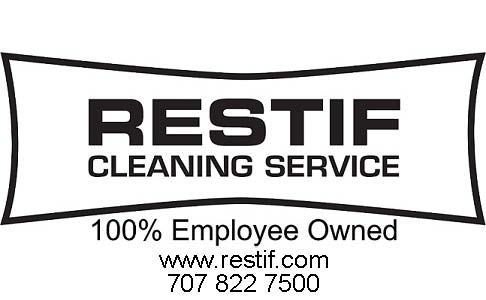 Job Purpose:
To undertake cleaning in areas as directed to ensure the areas are kept in a clean and hygienic condition in order to provide a professional and customer friendly service to homeowners, property managers, renters, governments, schools and commercial - industrial - retail businesses.
Main Duties & Responsibilities:
• To clean bathrooms, bedrooms, living areas and other associated areas as per outlined standards.
• To clean kitchens including surfaces, large and small equipment, including microwave and other ovens, fridges & freezers, etc.
• Scrub stains and mildew from surfaces.
• Dust, wipe or polish surfaces, building features, shelves, etc.
• Wash baseboards, walls and ceilings.
• Vacuum hardwood floors and carpet, wet or damp mop as directed.
• Clean windows, glass partitions, and mirrors, using soapy water or other cleaners, sponges, and squeegees.
• Mix water and detergents or acids in containers to prepare cleaning solutions, according to specifications.
• To be responsible for keys and ensuring the security and integrity of sites being cleaned.
• To report maintenance issues or damages as per procedures.
• Other job duties as assigned.
Requirements:
• Possess valid DL and vehicle, as your own vehicle is required for use.
• Be able to pass Motor Vehicle Request, so our insurance can place you on our work policy during business hours:
No driver can have any of the following in the last 3 years:
o More than 3 moving violations or two accidents
o No suspension or revocation of DL
o No single violation involving reckless driving, DUI, racing or fleeing an officer or accident.
• Ability to be punctual and have regular attendance.
• Ability to be on feet for 8-10 hours; squatting, bending, reaching, twisting, etc.
• Ability to lift and carry up to 50 pounds.
• Be able to work in a team atmosphere, as well as being able to work independently.
• Positive, upbeat personality, and friendly, with superior interpersonal skills.
• Willingness to maintain confidentiality of clients.
Compensation:
• $12/hr for four month trial period
• After trial period: participation on shareholder dividends, patronage.
o Patronage is the distribution of cooperative savings to the shareholders in proportion to their activity in the cooperative.
• Mileage is reimbursed at .58¢ per mile
Start/Shift:
• Start ASAP
• Shift: Monday-Friday, 830-5 (overtime will be required)