Processing Specialist
Changing Tides
Posted: July 24, 2019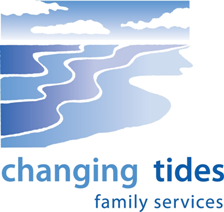 PURPOSE:
Under general supervision, this full-time position calculates child care reimbursements, generates reports, completes weekly projects, accurately maintains provider file documentation including TrustLine applications, processes family fee billings and payments, performs general office support duties, including data entry, word processing and filing; performs related work as assigned.
QUALIFICATIONS:
• Knowledge of Business arithmetic
•Ability to analyze, interpret and applying regulations in an appropriate manner
•Demonstrated ability to use a calculator or keyboard
DESIRABLE EDUCATION/EXPERIENCE:
Course work in accounting and or two years of bookkeeping or accounting work.
REQUIREMENTS:
•Ability to pass a criminal record background check.
SALARY: Starts at $12.56 per hour.
BENEFITS: Benefits per current Personnel Policies include:
Paid Sick and vacation days, 13 paid holidays
Health, vision, dental and life insurance
401(k) Retirement Plan
APPLICATION PROCEDURE: Submit a letter of interest, resume, and completed job application via
email to nprato@changingtidesfs.org or via U.S. mail to:
Nanda Prato, Human Resource Director
Changing Tides Family Services
2259 Myrtle Avenue
Eureka, CA 95501
APPLICATION DEADLINE: Open until filled.
Application and job description available at www.changingtidesfs.org and at 2259 Myrtle Avenue, Eureka, CA 95501.
Changing Tides Family Services is an equal opportunity employer and does not discriminate on the basis of race, religion, national origin, ancestry, gender, marital status, sexual orientation, age, disability, or on any other inappropriate basis in its processes of recruitment, selection, promotion, or other conditions of employment.