Sales Associate
North Coast Floor & Tile
Posted: Aug. 1, 2019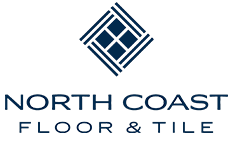 North Coast Floor & Tile continues to grow and is searching for a floor coverings sales consultant to add to our team.
This position involves assisting customers with selection of all types of floor and tile products, preparation of proposals, and scheduling coordination with our estimators and installation manager.
The successful candidates will strive to build and maintain relationships with new and existing customers, and stay up to date with flooring styles and design trends. As a member of our team, you will share the company goals and values which inspire us to exceed customer expectations and be the best at what we do.
A typical day may include but is not limited to:
- Enthusiastically greeting customers and making friends
- Forecasting Sales and creating marketing strategy
- Meeting with flooring vendors or distributers
- Organizing samples, and caring for a beautiful showroom
- Interior Design…Working with colors, patterns and textures.
- Proposal preparation, presentation, and closing sales
- Always Learning… We believe all of life is an education.
- Having fun working with a great sales team and professional installers.
North Coast Floor & Tile offers competitive hourly wages, training, and benefits to long-term employees. We will provide the training and opportunity for the selected candidate to become a successful flooring sales consultant.
Applications may be picked up at our store, at 2510 Broadway in Eureka. For more information, you may contact Jason Jordan, General Manager, at 707-445-1805.