COMMUNICATIONS DISPATCHER TRAINEE
City oF Eureka
Posted: Feb. 4, 2020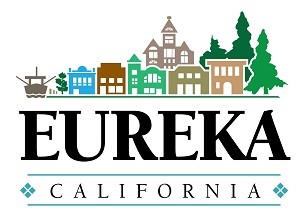 $13.00 - $15.80 Per Hour
$2,253 - $2,739 Monthly
After successful completion of the P.O.S.T. Dispatcher Exam (score of 48 or higher), salary
goes up to the following:
$3,287.00 - $3,995.00 Monthly (DOQ) without certifications
$3,517.09 - $4,274.65 for candidates who hold POST Intermediate Certification
$3,747.18 - $4,554.30 for candidates who hold POST Advanced Certification
Are you motivated to make a positive impact in your community? Do you have a passion for public
service and for helping those in need? Do you thrive in a fast-paced and exciting work environment
where your skills in communication, compassion and leadership are put to the test? Have you
considered a career in law enforcement? If your answer is "YES" to any of these questions, the Eureka
Police Department would like to have a word with you…
The City of Eureka is proud to announce a unique, paid training opportunity for individuals who have
an interest in exploring the demanding and rewarding career field of Emergency Telecommunications.
Come learn what it takes to be a 911 Communications Dispatcher in the County's most advanced
Emergency Dispatch Center. Dispatcher Trainees will receive on-the-job training while preparing to
take the required Police Officer Standards and Training (POST) Entry Level Dispatcher Examination.
Upon receiving a passing score on the POST Exam, Trainees will automatically promote to a
Communications Dispatcher ($3,287-$3,995/month), and will begin formal training on the full scope
of emergency dispatch duties.
Join our team and receive training and support from the highly trained staff in the county's only
dispatch unit that handles calls for Police, Medical and Fire emergencies. Come be a part of the
Eureka PD family and make a difference!
For a complete job description and to apply, please visit our website at: www.ci.eureka.ca.gov Open
until filled. EOE.