Bilingual Resource & Referral Specialist
Changing Tides Family Services
Posted: July 31, 2020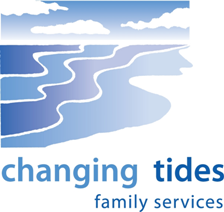 Under general supervision, provides a variety of child care referral, technical assistance, translation, interpretation and community services for members of the general public and for Changing Tides Family Services' staff in verbal and written Spanish and English. Performs other duties as assigned. This position is not eligible for Changing Tides Family Services' Bilingual Stipend.
QUALIFICATIONS:
A typical way to obtain the knowledge and skills outlined is the completion of two years of college with coursework in early childhood education, social services or a related field. Experience which has involved the explanation of rules and regulations to the public, home visiting, and community outreach/education or in a child care setting is desirable.
Requirements:
Must be able to pass a criminal history fingerprint clearance at the DOJ and FBI level.
Must possess a valid California driver's license, current automobile insurance, and a vehicle for work.
Ability to physically perform services in a variety of settings including office, residences and community environments.
May require some travel locally and out of the area
Flexibility to work occasionally during the evenings, weekends, or early mornings
WAGE: Starts at $16.59 per hour. (Not eligible for bilingual stipend)
BENEFITS: Benefits per current Personnel Policies include paid sick and vacation days, 13 paid holidays, health, vision, life, and dental insurance, and 401(k) Retirement Plan.
APPLICATION PROCEDURE: Submit a letter of interest, resume, and completed job application via email to nprato@changingtidesfs.org or via U.S. mail to:
Nanda Prato, Human Resource Director
Changing Tides Family Services
2259 Myrtle Avenue
Eureka, CA 95501
APPLICATION DEADLINE: OPEN UNTIL FILLED.
Application and job description available at www.changingtidesfs.org and at 2259 Myrtle Avenue, Eureka, CA 95501.

Changing Tides Family Services is an equal opportunity employer and does not discriminate on the basis of race, religion, national origin, ancestry, gender, marital status, sexual orientation, age, disability, or on any other inappropriate basis in its processes of recruitment, selection, promotion, or other conditions of employment