Child Care Case Manager
Changing Tides Family Services
Posted: July 31, 2020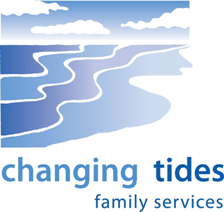 Under general supervision, interviews applicants to determine eligibility for subsidized child care programs; may assist parents in identifying their child care options and selecting a child care provider that will best meet the child's and family's needs, assists clients in determining eligible child care schedules; maintains a caseload of clients; ensures proper payment for authorized child care schedules.
QUALIFICATIONS:
A typical way to obtain the knowledge and skills outlined above is: Equivalent to two years of college-level course work in accounting or social services and two years of experience which has involved application and explanation of rules and regulations to the public.
Requirements:
Must be able to pass a criminal history fingerprint clearance at the DOJ and FBI level.
Must possess a valid California driver's license, current automobile insurance, and a vehicle for work.
Demonstrated ability to use a calculator or keyboard pad at 80 strokes/min and 60 words/minute.
May require the transport of electronic equipment to be used at work sites throughout Humboldt County
Flexibility to work occasionally during the evenings, weekends, or early mornings
WAGE: Starts at $ 15.71 per hour.
BENEFITS: Benefits per current Personnel Policies include paid sick and vacation days, 13 paid holidays, health, vision, life, and dental insurance, and 401(k) Retirement Plan.
APPLICATION PROCEDURE: Submit a letter of interest, resume, and completed job application via email to nprato@changingtidesfs.org or via U.S. mail to:
Nanda Prato, Human Resource Director
Changing Tides Family Services
2259 Myrtle Avenue
Eureka, CA 95501
APPLICATION DEADLINE: OPEN UNTIL FILLED. Application and job description available at www.changingtidesfs.org and at 2259 Myrtle Avenue, Eureka, CA 95501.

Changing Tides Family Services is an equal opportunity employer and does not discriminate on the basis of race, religion, national origin, ancestry, gender, marital status, sexual orientation, age, disability, or on any other inappropriate basis in its processes of recruitment, selection, promotion, or other conditions of employment