Shipping Forklift Operator
FoxFarm Soil & Fertilizer Company
Posted: Sept. 19, 2020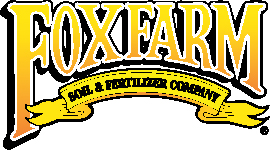 FoxFarm Soil & Fertilizer Company is currently seeking dedicated, hardworking and reliable individuals to join our team as Shipping Forklift Operator and help us grow!
Day shift is available for seasonal into potential full time entry level position.
Main Duties & Responsibilities:
The Shipping Forklift Operator Supports shipping activities by safely and competently operating forklifts to load and unload palletized goods on and off of trucks.
Ensuring accurate counts of Raw Materials, and finished goods.
Must have scan gun and computer skills.
Must have flexible work hours.
Working with FoxFarm you can expect a fantastic company culture, exceptional professionalism and excellence every day, common courtesy and mutual respect, pride of craftsmanship, quality of life, and to work with a great team of people!
How to Apply:
Please visit www.foxfarm.com/careers for an Application for Employment.
Pre-employment drug screen required.
EOE.