Electrician Apprentice
FoxFarm Soil & Fertilizer Company
Posted: Sept. 19, 2020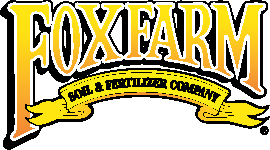 FoxFarm Soil & Fertilizer Company is currently seeking dedicated, hardworking and reliable individuals to join our team as Electrician Apprentice and help us grow! Full time entry-level position. Must be flexible with work week schedule.
Main Duties & Responsibilities:
Help install, maintain, modify and repair all electrical distribution systems and associated electrical equipment.
Remain in compliance with current National Electric Code.
Help test electrical systems and continuity of circuits in electrical wiring, equipment, and fixtures, using testing devices such as ohmmeters, voltmeters, and oscilloscopes, to ensure compatibility and safety of system.
Inspect and test components of electrical systems.
Diagnose malfunctioning systems, apparatus, and components, using test equipment and hand tools, to locate the cause of a breakdown and correct the problem.
Utilize blueprints, wiring diagrams and manufacturer's installation manuals to complete assigned projects.
Survey electrical systems, circuits and plans.
Regular attendance and timeliness.
Follows and complies with all company safety and security policies/procedures.
Other duties as assigned.
Conform with and abide by all regulations, policies, work procedures and instructions.
Must have Electrical background.
Must have various electrical testing tools.
Working with FoxFarm you can expect a fantastic company culture, exceptional professionalism and excellence every day, common courtesy and mutual respect, pride of craftsmanship, quality of life, and to work with a great team of people!
How to Apply:
Please visit www.foxfarm.com/careers for an Application for Employment.
Pre-employment drug screen required.
EOE.