Electrician (Night Shift)
FoxFarm Soil & Fertilizer Company
Posted: Oct. 13, 2020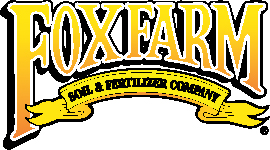 FoxFarm Soil & Fertilizer Company is currently seeking dedicated, hardworking and reliable individuals to join our team as Electrician and help us grow! Full-time entry-level position. Must be flexible with a workweek schedule.
Main Duties & Responsibilities:
 Install, maintain, modify, and repair all electrical distribution systems and associated electrical equipment.
 Remain in compliance with the current National Electric Code.
 Test electrical systems and continuity of circuits in electrical wiring, equipment, and fixtures, using testing devices such as ohmmeters, voltmeters, and oscilloscopes, to ensure compatibility and safety of the system.
 Inspect and test components of electrical systems, including transformers, transfer switches, and switch gears
 Diagnose malfunctioning systems, apparatus, and components, using test equipment and hand tools, to locate the cause of a breakdown and correct the problem.
 Utilize blueprints, wiring diagrams, and manufacturer's installation manuals to complete assigned projects.
 Survey electrical systems, circuits, and plans.
 Regular attendance and timeliness.
 Follows and complies with all company safety and security policies/procedures.
 Other duties as assigned.
 Conform with and abide by all regulations, policies, work procedures, and instructions.
Responsibility & Authority:
 Equipment: Ensure reasonable care and use of company equipment.
 Internal and External Business Contacts: Responsible for maintaining good relations among vendors, suppliers, and other business contacts. May deal with matters that require confidentiality, tact, and/or respectfulness.
Knowledge, Skill & Experience:
 High School Diploma or GED preferred.
 Electrician license
 Mechanical knowledge and aptitude.
 Ability to read and understand blueprints, diagrams, and installation instructions.
 Reliable, dependable, respectful, and accountable.
 Able to work effectively under pressure.
 Critical thinking and problem-solving ability.
 Strong physical coordination skills.
 Strong communication and listening skills
 Ability to multitask and prioritize duties.
 Must be detail-oriented.
 Ability to function as a team player.
 Able to complete work in an efficient and timely manner.
 Able to consistently arrive to work and be on time.
Working with FoxFarm you can expect a fantastic company culture, exceptional professionalism and excellence every day, common courtesy and mutual respect, the pride of craftsmanship, quality of life, and to work with a great team of people!
How to Apply:
Please visit www.foxfarm.com/careers for an Application for Employment.
Pre-employment drug screen required.
EOE.