Intensive Care Coordinator
Changing Tides Family Services
Posted: Feb. 16, 2021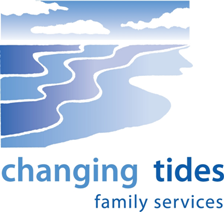 PURPOSE:

Under general supervision, will provide intensive car coordination to children, youth and families throughout Humboldt County; may facilitate activities related to the child and family team; provides support to the child, youth and family as needed and may provide mental health case management services.
QUALIFICATIONS:

Bachelor's Degree in social work, psychology or related field AND Two (2) years of case management and/or family work experience in a social service or mental health setting
REQUIREMENTS:


Ability to pass a criminal record background check.
Must be able to present proof of TB clearance.
Must possess a valid California driver's license, current automobile insurance, and a vehicle for work.
WAGE: $18.86 per hour with mileage reimbursement
BENEFITS: Benefits per current Personnel Policies include paid sick and vacation days, 13 paid holidays, health,
vision, life, and dental insurance, and 401(k) Retirement Plan.
APPLICATION PROCEDURE: Submit a letter of interest, resume, and completed job application via email to nprato@changingtidesfs.org or via U.S. mail to:
Nanda Prato, Human Resource Director
Changing Tides Family Services
2259 Myrtle Avenue
Eureka, CA 95501
Job description and job application available at www.changingtidesfs.org
APPLICATION DEADLINE: First review March 5, 2021 at 5:00pm, Open until filled.
We are operating under strict COVID-19 safety protocols including daily health screenings, required masks, and increased handwashing and cleaning practices per the Reopening Plan certified by Humboldt County.
We are an Equal Opportunity Employer.