Police Officer/ Police Officer Trainee
Arcata Police Department
Posted: Feb. 22, 2021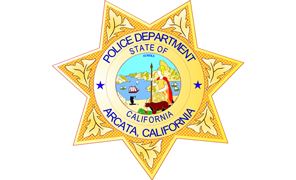 We offer benefits and Sponsorship through the Police Academy and non-Sponsorship applicants will possess valid P.O.S.T. Certification verifying successful completion of a P.O.S.T. approved Police Academy; be currently enrolled in a P.O.S.T approved Academy; or possess a valid P.O.S.T. Recertification Certificate. Arcata's small town atmosphere, academic community, and beautiful natural resources make us a nice place to live and work.
Visit: https://www.cityofarcata.org/Jobs or contact City of Arcata, 736 F Street, Arcata, CA 95521; (707) 822-5953; or email citymgr@cityofarcata.org. EOE.
$55,691.35- $67,693.19/yr.
$19.85 - $21.91/hr. Trainee