Child Care Case Manager
Changing Tides Family Services
Posted: April 2, 2021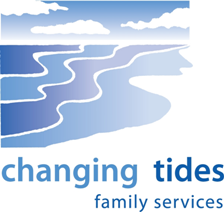 PURPOSE:
Under general supervision, interviews applicants to determine eligibility for subsidized child care programs; may assist parents in identifying their child care options and selecting a child care provider that will best meet the child's and family's needs, assists clients in determining eligible child care schedules; maintains a caseload of clients; ensures proper payment for authorized child care schedules.
QUALIFICATIONS:
A typical way to obtain the knowledge and skills outlined above is: Equivalent to two years of college-level course work in accounting or social services and two years of experience which has involved application and explanation of rules and regulations to the public.
Requirements:
Must be able to pass a criminal history fingerprint clearance at the DOJ and FBI level.
Demonstrated ability to use a calculator or keyboard pad at 80 strokes/min and 60 words/minute.
May require the transport of electronic equipment to be used at work sites throughout Humboldt County
Flexibility to work occasionally during the evenings, weekends, or early mornings
Must possess a valid California driver's license, current automobile insurance, a vehicle for work and a driving record consistent with agency insurance carrier requirements.

WAGE: Starts at $ 15.71 per hour.
All full time positions are eligible for the following benefits after 60 days of employment:
Medical Insurance: We offer 4 different plans from Blue Shield of California, 100% of employee premiums are paid by employer, dependent premiums are paid by employee through payroll deduction
Dental Insurance: We offer 2 Delta Dental Plans, 100% of employee premiums are paid by employer, dependent premiums are paid by employee through payroll deduction
Vision Insurance: We offer VSP Coverage, 100% of employee premiums are paid by employer, dependent premiums are paid by employee through payroll deduction
Term Life and AD&D Insurance: We offer coverage up to $20,000 through our group plan and is 100% employer paid, employees have the opportunity to purchase additional insurance coverage with premiums paid through payroll deduction
AFLAC: Employees have the opportunity to purchase AFLAC policies through payroll deduction
Additional benefits outside of insurance:
Retirement Plan: Full time employees are eligible to enroll in the agency's 401(k) retirement plan after 1000 hours of service within the first 12 months of employment. Changing Tides Family Services is proud to offer 50% match up to 6% of the employee's salary
Changing Tides Family Services meets the criteria for the Public Service Loan Forgiveness Program, employees are eligible to apply
We also offer the following accrued leaves: Vacation, Sick, Personal Necessity, Bereavement, Jury Duty and in addition 13 Holidays

All applicants must include a completed Changing Tides Family Services Employment Application and submit a resume and letter of interest.
You may email your completed application items to Nanda Prato, HR Director at nprato@changingtidesfs.org or via mail at her office 2259 Myrtle Avenue, Eureka, CA 95501
For application please visit: changingtidesfs.org/employment
Please be advised that Changing Tides Family Services does not accept unsolicited resumes or applications. Resumes or applications submitted which are not in response to a specific job opening will be destroyed upon receipt. When applying for a position, please specify the job title.
Thank you.
APPLICATION DEADLINE: OPEN UNTIL FILLED, Review Friday, April 9 , 2021 at Noon.
Application and job description available at www.changingtidesfs.org and at 2259 Myrtle Avenue, Eureka, CA 95501.
We are operating under strict COVID-19 safety protocols including daily health screenings, required masks, and increased handwashing and cleaning practices per the Reopening Plan certified by Humboldt County.
We are an Equal Opportunity Employer.