Millwright
Fox Farm Soil & Fertilizer
Posted: June 3, 2021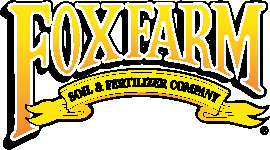 Long-term opportunity for highly experienced, hardworking and reliable individual as Millwright.
FoxFarm Soil & Fertilizer, a micro-brewery of premium plant nutrients and soil mixes, is seeking a highly experience, hardworking and reliable individual to join our Maintenance department, allowing us to continue to deliver the best possible product and support to our customers as we grow. This full-time position offers competitive benefits and opportunity to grow within the company. This position is responsible for assembling, disassembling, maintaining, fabricating and repairing machinery and other equipment necessary for our production team to utilize. This is a fast-paced position and requires sitting and standing for long periods and the ability to lift approximately 60 pounds while in a warehouse environment.
Working with FoxFarm you can expect a fantastic company culture, exceptional professionalism and excellence every day, common courtesy and mutual respect, pride of craftsmanship, quality of life, and to work with a great team of people.
Apply Today! Our Application is at the bottom of our employment page.