Deputy County Counsel I/II/III/IV - juvenile dependency attorney
County of Humboldt
Posted: June 7, 2021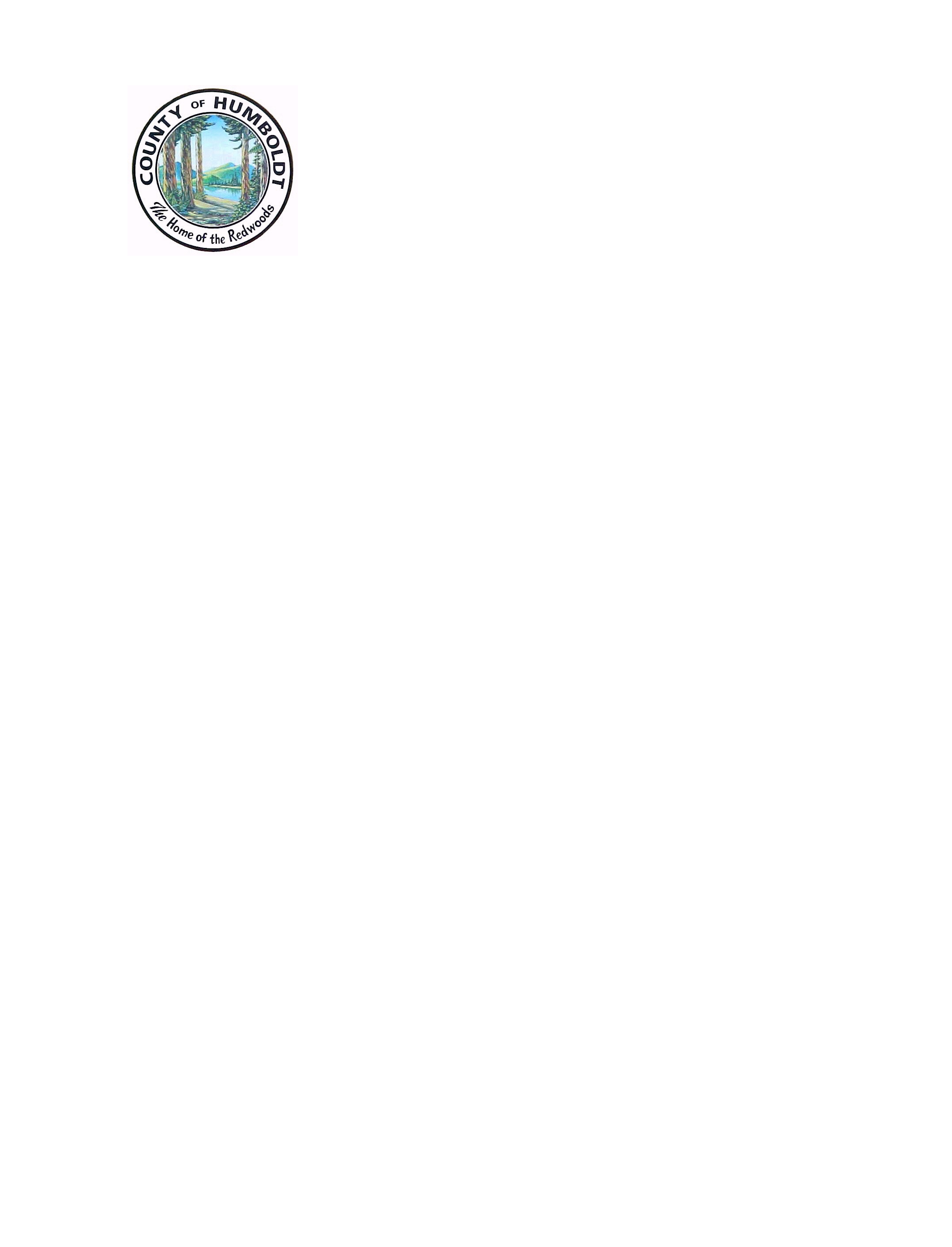 SALARY: $27.49 - $57.52 Hourly
OPENING DATE: 05/27/21
CLOSING DATE: 06/16/21 11:59 PM
DEFINITION:
Please Note: The initial assignment for this position will be representing Child Welfare Services.
Under general supervision, performs legal work of a routine to complex nature in representing the County and providing advice and counsel to the Board of Supervisors and County management staff and commissions and committees; performs related work as assigned.
DISTINGUISHING CHARACTERISTICS
This is a multi-level class in which incumbents may be assigned to any of four levels, depending upon experience, proficiency gained, and the complexity of assigned projects. The work may be related to any of a number of legal specialty areas and normally includes providing legal services for one or more County departments and their associated elected officials and appointed boards
and commissions. Involvement in formal litigation, discretionary powers, and direction of the work of other professional staff increase as incumbents progress through the various levels.
Deputy County Counsel IV is considered to be the highest level non-supervisory class, fully capable of working independently in any number of specialist areas and provides direction and training to less experienced staff. While expertise may be gained in a specialized area,
incumbents may direct or assist with legal matters in any area of county agency law. These classes are distinguished from Assistant County Counsel in that the latter is a full supervisory class with responsibility for a major area of County legal matters and may act as the County Counsel on a relief basis.
EXAMPLES OF DUTIES:
Advises County departmental management concerning their respective duties, powers, functions and obligations.
Performs a wide range of legal work in such areas as juvenile, child welfare, criminal, public guardian, special districts and mental health.
Researches legal problems and prepares opinions, ordinances, resolutions, contracts, leases, permits and other legal documents.
Prepares and tries routine to difficult cases, often involving a specialized body of law.
Represents the County in administrative hearings before boards and commissions and state and federal agencies.
Assists other attorneys in all phases of legal work.
Attends County departmental, board and commission meetings to provide legal advice on a variety of matters.
Investigates and prepares reports regarding claims against the County.
Reviews ordinances, resolutions, contracts and other documents for legal sufficiency; recommends modifications as required.
Maintains accurate records and files and compiles reports of work performed.
Monitors legal developments, including proposed legislation and court decisions;
evaluates their impact on County operations and recommends appropriate action.
Directs the work of professional and support staff as assigned.
QUALIFICATIONS:
Knowledge of: Civil and administrative law and procedures.
Procedures and practices and effective techniques in presentation of court cases.
Judicial procedures and rules of evidence.
Principles, methods and techniques of legal research and investigation.
State and federal laws and constitutional provisions affecting County agencies' operation.
Responsibilities and obligations of public officials and administrative agencies.
County governmental organization, structure and functional responsibilities.
Rules of procedure governing the conduct of hearings before administrative bodies.
Skill in:
Defining issues, performing legal research, analyzing problems, evaluating alternatives and making appropriate recommendations.
Presenting statements of fact, law and argument clearly and logically.
Exercising sound, independent judgment within the general policy guidelines and legal parameters.
Interpreting state and federal laws and constitutional provisions affecting County
operations.
Representing the County effectively in hearings, courts of law and meetings with others.
Preparing clear, concise and legally sufficient resolutions, ordinances, contracts, leases, permits, reports, correspondence and other written materials.
Establishing and maintaining effective working relationships with those contacted in the course of the work.
Other Requirements:
Must possess a valid California driver's license. Must be a current member of the California State Bar Association.
Desirable Education and Experience:
A typical way to obtain the knowledge and skills outlined above is:
Deputy County Counsel I: Equivalent to graduation from a four year college or university, plus an appropriate law degree.
Deputy County Counsel II: In addition to the above, one year of experience as an attorney engaged in the practice of law in the State of California, preferably in a county government setting.
Deputy County Counsel III: In addition to the above, two additional years of experience (a total of three years) as an attorney engaged in the practice of law in the State of California, preferably in a county government setting.
Deputy County Counsel IV: In addition to the above, two additional years of experience (for a total of five years) as an attorney engaged in the practice of law in the State of California, preferably in a county government setting. Demonstrated increased ability to litigate a wide variety of civil lawsuits and to advise County agencies with a minimum of supervision is required for advancement to the level of Deputy County Counsel IV.
WORKING CONDITIONS & ADDITIONAL INFORMATION:
CalPERS Retirement
Tier I: Prior to 7/5/2012: 2.7 @ 55
Tier II: Post 7/6/2012: 2.0 @ 55
Tier III: Post 1/1/2013: 2.0 @ 62
Selection Procedure
The County's Human Resources system operates by a set of rules and procedures which ensure that employees are hired and promoted on the basis of merit and fitness for the job. Jobs are filled through competitive examinations. A complete online application is required for this position. All application materials will be reviewed by a panel of subject matter experts. Those candidates considered to be the most qualified, based on the application materials submitted, will be invited to a written and/or oral examination, or an
evaluation of education and experience.
Policy of Nondiscrimination The County of Humboldt does not discriminate on the basis of mental or physical disability in the admission or access to, treatment or employment in, its programs or activities. Human Resources is wheelchair-accessible by entering the Courthouse from the ramp located on the east side of the building next to the marked handicapped parking.
Special testing arrangements may be made to accommodate disabilities or religious convictions. Contact Human Resources at (707) 476-2349 well in advance of the examination for assistance.
The County is an equal opportunity employer. We enthusiastically accept our responsibility to make employment decisions without regard to race, religion or religious creed, color, age, sex, sexual orientation, national origin, ancestry, marital status, medical condition, mental or physical disability, military service, or any other classification protected by federal, state, or local laws or
ordinances. Reasonable accommodation may be made in the testing procedure as well as the work site. If you need accommodation for an exam due to a disability, please contact the Human Resources office as soon as possible.
How to Apply
A complete, original application must be filed for each position you are interested in applying for. Applications may only be submitted online through the County's automated application system at http://www.humboldtgov.org/hr no later than the final filing date listed on the job flyer. All applications are screened by subject matter experts. The most qualified candidates may then be invited for further testing.