Construction Materials Testing and Lab Technician, Eureka
SHN Consulting Engineers & Geologists
Posted: Oct. 12, 2021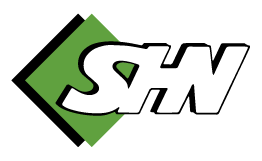 Compensation & Benefits:
• Wage range is approximately $37,440 to $52,000 depending on experience.
• Prevailing wage applies (when working on eligible public works projects)
• Flexible work schedule
• Comprehensive benefit package
• Family-friendly and supportive team culture, shareholder opportunities
• Live, work, and play in the coastal landscapes and communities of the Pacific Northwest.
What are SHN's minimum qualifications?
• High school diploma or GED
• Works well under pressure, meeting multiple and sometimes conflicting deadlines.
• Self-driven, confident, independent and communicates well with others.
• Computer skills in Microsoft Word and Excel.
• Valid California driver's license.
• Authorization to work in the U.S. without sponsorship.
What additional knowledge and experience would make me a great candidate?
Any of the following certifications: Nuclear soil density gauge operation; ACI field or laboratory technician; ICC special inspection certifications in structural concrete, fireproofing, structural steel bolting or welding, any Caltrans or ODOT quality control certifications, NICET.
What kind of work would I be doing?
You will perform, record, and report the results of laboratory and field construction materials tests for soils, aggregates, concrete and asphalt. You will use a variety of specialized equipment while strictly adhering to predetermined procedures to minimize variability in test results. You will be provided training opportunity and be required to take compliance tests to achieve certification from a variety of regulatory agencies. And as with all on the SHN team, you will respect and embody the values of SHN.
To Apply
Please send to SHN-Hire@shn-engr.com a cover letter that expresses your interests and a current resume. All inquiries will remain confidential.
SHN is proud to be an Equal Opportunity Employer