Native Cultures (NCF) Coordinator
Humboldt Area Foundation
Posted: Oct. 13, 2021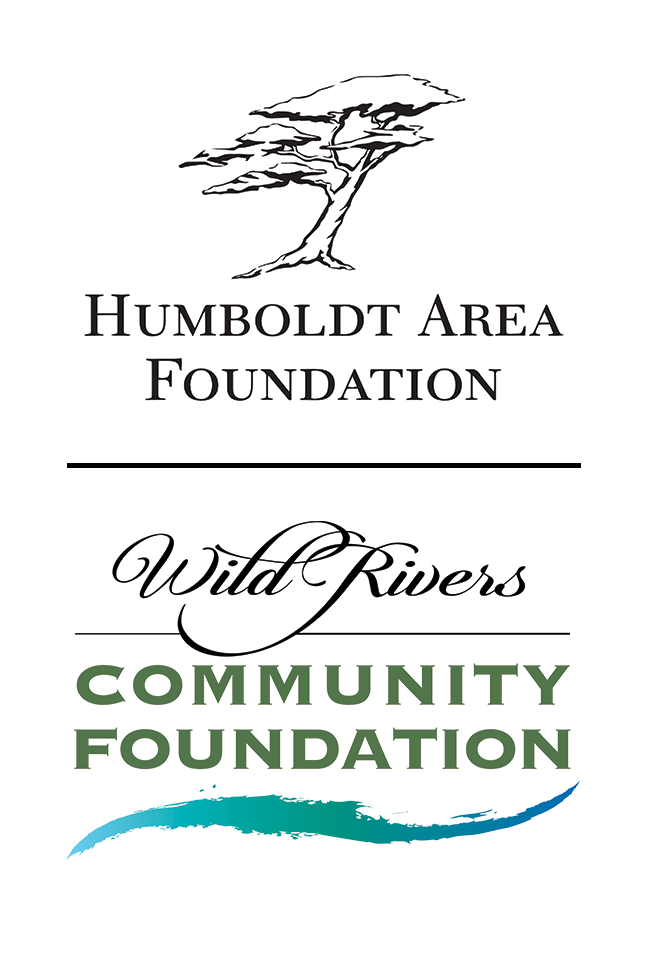 Native Cultures Fund is a 20 year collaboration between philanthropy and Native cultural leaders in northern California to support the cultural revitalization of Indigenous California lifeways, teachings, arts, and intergenerational transmission of knowledge. The program is guided by an active NCF Advisory Council in partnership with staff employing a decolonization lens. NCF is a program of the Humboldt Area Foundation, and benefits from additional philanthropic support and partnerships from foundations such as the Hewlett Foundation and individual donors who wish to promote Native leadership and culture.
NCF offers cultural grant programs, scholarships for Native students active in their cultural communities, capacity building for Native led organization within philanthropy, advocacy around Indigenous issues, and gatherings to support the cultural momentum and of California Native leaders to tackle the problems that face their communities. NCF's approach to philanthropic work includes a commitment to Native-led distribution of resources, centering cultural leadership, and a broad definition of culture that encompasses all of the lifeways and systems of knowledge that Native people are protecting and developing in the wake of genocide.
If you are enthusiastic about applying your attention to detail, respect for sensitive information and confidentiality, and cultural competency in support of cultural revitalization of Indigenous California lifeways, teachings, arts, and intergenerational transmission of knowledge – Native Cultures Fund needs you! In this role, you will be responsible for a variety of administrative, logistical, and customer service tasks that support the daily functions of NCF's grants, scholarships, and community based programs and initiatives.
Program Support
As Native Cultures Fund (NCF) Coordinator, you will provide customer service support to grant and scholarship applicants and recipients as well as review committees, including scheduling and attending internal and external meetings. You will ensure applications and related review systems are updated and user friendly. This role is responsible for seeing through the application process from beginning to end: update and draft grant applications, screen applications for eligibility, data entry and coordination of notification, and prepare letters and reports.
As someone who delights in keeping colleagues organized, you will have responsibility for creating and maintaining organized filing systems. You will utilize, update, and generate reports in constituent databases (CRM, FIMS, etc), ensuring accuracy of data entry. This position provides administrative support for NCF Senior Program Officers, includes reconciling monthly team credit card statements.
Events and Communications
While providing logistical and administrative support to NCF, including meeting and event support, you will be tending to community relationships to allow NCF to grow in a good and nurturing way. You will coordinate events and research projects. You will support communications including community engagement, outreach, and social media.
Team, Organizational, and Administrative
The NCF coordinator participates in team meetings and team building efforts, as well as in all staff meetings, activities, and trainings.
As part of HAF's Strategy, Programs and Community Solutions team, this role will cross-train with support staff to provide back-up support for other team Coordinators and/or Assistants.
Ideal Candidate
You are someone who is organized and prides yourself on providing excellent internal and external customer service. Your ability to ask good questions to complete tasks with a high level of independence serves you well as you take direction from multiple staff members, propose solutions, communicate effectively, and work collaboratively across the organization.
Please visit www.hafoundation.org/jobs for application procedures and the complete job announcement, including all desired qualifications. For questions, contact Haley Clark at
Please email the following two (2) documents in Word or PDF format to jobs@hafoundation.org:
1. Resume
2. A cover letter, to include the following:
a. Explain your interest in the organization and position
b. Provide a short answer to at least one of the following questions:
i. What is your vision around what the future of California Indigenous cultural revitalization might look like?
ii. What elements of decolonization or indigenization would you want to apply to how NCF works with programs, staff, and partners?
iii. How could your privilege (race, gender, socio-economic, positional, educational, experiential, etc.) serve you in this work? How are you using it to create more equity?
Position is open until filled, but priority consideration will be given to those who apply by 8am on Monday, November 1, 2021.