Director of Operations
Humboldt Farms
Posted: Nov. 17, 2021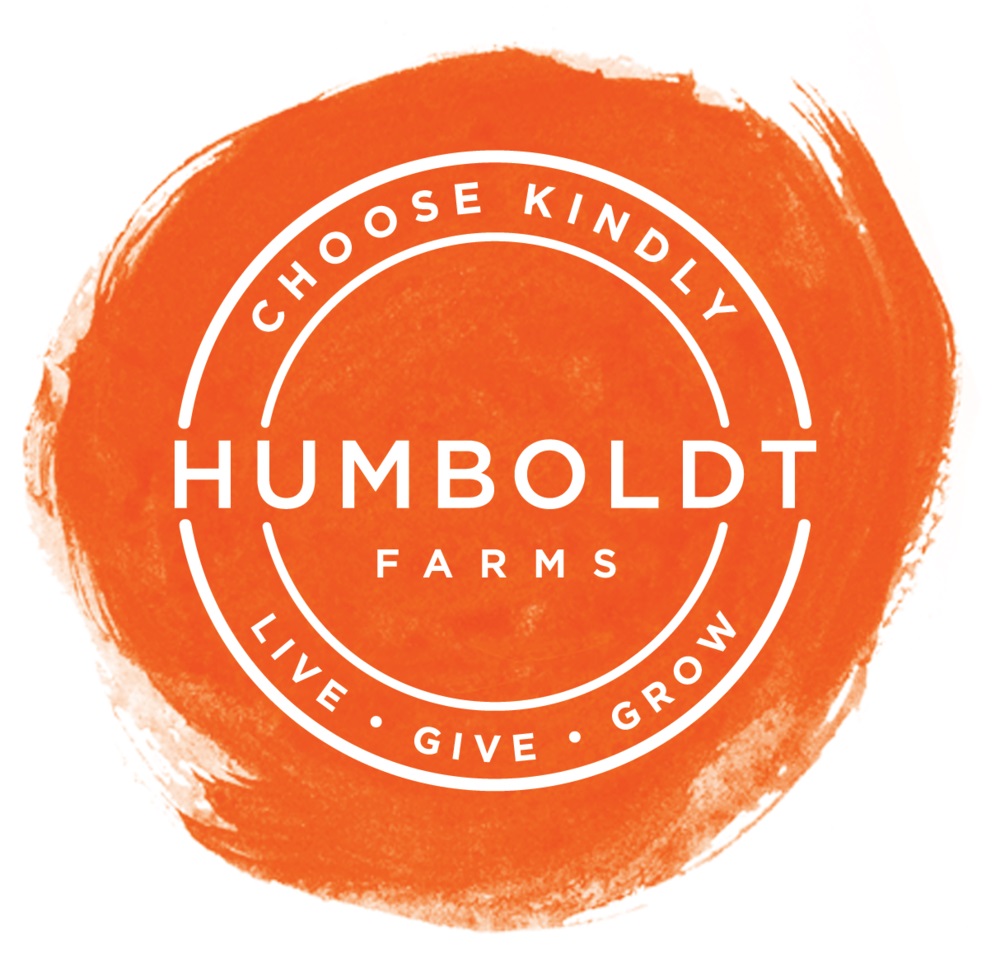 Humboldt Farms is California's leading and trusted source for quality cannabis. We are committed to nurturing the body and soul and inspiring the mind by providing the world's best sun-grown flowers and highest quality cannabis products from the wild and beautiful, Humboldt County, California.
At Humboldt Farms, we believe in the principle of CHOOSING KINDLY — for ourselves, our communities and our shared Earth. We aim to restore the health of the planet, to deepen the connection between us and the natural world, to cultivate meaningful relationships and to expand the human experience.
Job Summary:
Implement the Company vision, values, and directives to meet the current processing and distribution goals. A commitment to fostering team unity and growth, maintaining fiscal controls, as well as long term planning for development and expansion. Strong cultural fit and passion for our values and principles is most important as this position will serve in a highly visible leadership role and will work closely with COO, CEO, and other executives.
Support the COO and act as deputy and delegate as required. Direct the day-to-day operations of the facility. This includes the departments of Processing, Procurement, Distribution, Inventory, Compliance and Metrc. Ensure accountability for departmental budgets and will work closely with the Controller. Expected to exercise a high level of diplomacy when dealing with sensitive topics. Expected to be able to come onboard and assess the current structure and provide solutions to improve efficiency.
Duties/Responsibilities:
· Drive continuous improvement in processing output, product quality, cost, and delivery
· Develop and implement productivity metrics and performance targets
· Allocate resources effectively and utilize assets to produce optimal results
· Monitor operations to ensure compliance with company, state, and local laws and regulations
· Develop best practices and create Standard Operating Procedures (SOPs)
· Recruit, manage, and develop facility staff
· Ensure facility safety procedures are adhered to
· Integration and support from management, legal, quality, research and development, production, and sales
· Develop and support new business and customers.
· Follow company policies and procedures
· Collaborate closely with the CEO and produce reports on company operations
· Empower the operational team with the leadership and resources they need to successfully complete operations initiatives
· Positively represent the company at all times through a success-oriented and professional demeanor
· Partner with other C-level executives to accomplish short and long-term operational goals
· Measure and report on operational performance and develop plans to improve relevant key performance indicators
· Oversee and direct the activities of subordinate managers and non- management staff
· Determine staffing requirements and oversee the interview, hiring and training of new employees with the assistance of the corporate human resources department
· Ensure that all staff receives appropriate training on job duties, corporate policies and applicable regulations
· Provide coaching and mentoring and conduct evaluations of all subordinate managers within the department
· Establish and implement departmental policies, goals, objectives and procedures, conferring with the executive members, management team and staff as necessary
· Understand, implement and enforce the safety program
· Monitor third party business and suppliers to ensure that they are
efficiently and effectively providing the needed services and supplies while staying within budgetary limits
· Coordinate repair and maintenance work in the plant
· Meet regularly with department heads/business unit department heads; facilitate resolution of issues/problems between business units and/or departments
· Develop operating procedures, KPIs, and goals for each manager within each department
· Oversee office efficiencies and implements improvements where necessary to ensure compliance as well as recordkeeping accuracy
· Works with cultivation to monitor inventory control
· Monitors budgets and projections
· Develops, implements and maintains operational procedures
· Communicate amongst all areas of the business including the CEO, board of directors, and direct reports
· Effectively maintain 3rd party vendor relationships
· Working closely with the CEO, COO and the management team to understand strategic priorities and to identify and create plans to achieve business goals
· Identify, qualify and negotiate partnerships and/or potential acquisitions. Must have the ability to initiate proposals, negotiate contracts and close deals
· Manage the day-to-day business; make tough, but consistent decisions for the overall progression of the business
· Create systems that all team members follow; effectively anticipate issues and come with solutions that stave off any issues that might impact the business
· Successfully recruit and attract top talent; continuously train, mentor, and coach the management staff to ensure productivity and growth for all employees
· Maintain a culture of accountability, growth, and entrepreneurialism
· Implement successful matrixes throughout the organization
· Lead by example and do the little things to support staff
· Be a great communicator by listening well, communicating effectively and respectfully
· Other tasks, as assigned
Required Skills/Abilities:
· No background in cannabis production necessary, background in production of luxury foods desired
· Excellent communication skills
· Highly organized with a keen eye for detail
· Superior interpersonal skills and an eye for careful, supportive conflict resolution
· Expertise in budget management
· Superior skill with Excel/Microsoft Office Suite, Adobe Suite, and Google Drive
· Team player and ability to work well with a diverse group of people and strong leadership skills
· Tech savvy
· Finance/Accounting experience
· Ability to create and present production and departmental financial reports to CEO, COO and board of directors
· Inventory control expertise