Client Intake Specialist
Northern California SBDC
Posted: Jan. 10, 2022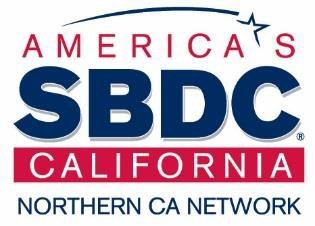 The Client Intake Specialist is a full-time, 12-month position and is non-exempt. The job offers a competitive benefits package including group health, dental, and vision. The schedule is 40 hours per week, Monday through Friday, with varied schedules/occasional weekend and evening hours. While the continuation of this position is foreseen for years to come, all Norcal SBDC positions are contingent on continued federal and state funding. This is not a state or federal position.
This position will support the day-to-day activities of the client intake and call center, help assure quality control, communicate frequently with the Service Centers' staff, and aid in building and implementing online tools and resources for small businesses. The Client Intake Specialist will directly be in contact with clients and potential clients seeking SBDC services. The ideal candidate will be self-motivated, resourceful, and have strong interpersonal skills and impeccable communication skills.
PREFERRED QUALIFICATIONS
Preference will be given to candidates who demonstrate the following:
-Prior experience working in a customer service position/call center experience.
-Prior experience working with the small business community, economic development programs,
and/or small business ownership.
-Prior experience working with confidential information preferred.
-Experience working with a CRM system such as NeoSerra
-Ability to communicate in more than one language: Spanish preferred.
MINIMUM QUALIFICATIONS
-At least one year of experience working within the small business technical assistance/consulting field
(SBDC or similar), working at a call center, or related experience.
-A Bachelor's degree in education, communications, business or a closely related field; or an
equivalent combination of training and experience.
-Must possess a valid California driver's license.
APPLICATION PROCEDURE
Qualified applicants should submit the following items via email to the Office Manager at careers@norcalsbdc.org
1. Cover letter
2. Résumé
3. Three professional reference contacts
4. HSU SPF Employee Information Form for Applicants: https://forms.humboldt.edu/spf-selfidentification-
form-job-applicants-eif-pre-offer