SATURDAY, AUG. 20 at 10:30 A.M.
58th Annual Salmon Festival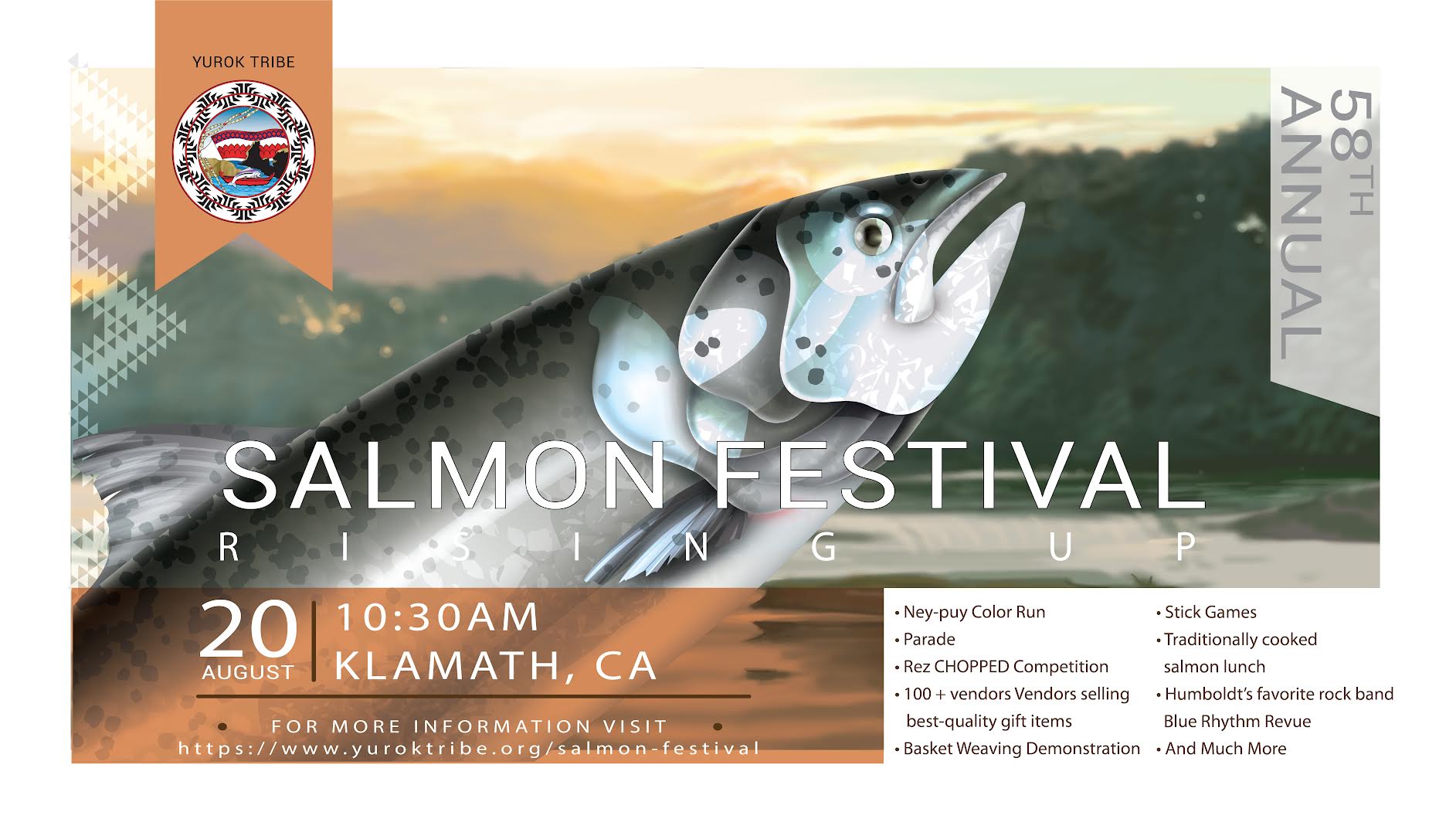 The Yurok Tribe is extremely excited to invite the community to the 58th Annual Klamath Salmon Festival on Saturday, August 20.
The theme of this year's event is Rising Up in recognition of the Tribe's recent reintroduction of the Prey-go-neesh or California condor in Yurok Country and the pending removal of the Klamath dams!
The 2022 Salmon Festival will feature live music from Blue Rhythm Revue, a kids' area, basket-weaving demonstrations, Stick Game andSoftball Tournaments, the Yurok Tribal Court's Ney-puey Fun Run, Smoked Salmon Contest, high-quality gift items made by dozens local vendors and the unforgettable salmon lunch. The mouthwatering meal includes a fresh piece of fish cooked the traditional way over an open fire, chili, potato salad, a bread rolland fruit salad for $15. Also, the Yurok EconomicDevelopment Corporation is sponsoring an Axe- Throwing Competition at the Redwood Hotel Casino.
Join us in celebrating the Klamath River on Saturday,August 20 at 190 Klamath Blvd! The event is completely free to attend.
DATES/TIMES
WHERE
PRICE
CONTACT INFO