Antiserum, Helicopter Showdown, Clicks and Whistles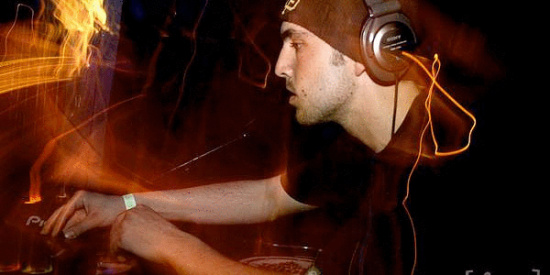 Future Productions and High Art are proud to present:
ANTISERUM
HELICOPTER SHOWDOWN
CLICKS & WHISTLES
Sunday, May 26th at Nocturnum
$20 Pre-Sale Tix available at:
The Works (Eureka)
Wildberries (Arcata)
and online at www.brownpapertickets.com
Antiserum-
As a vanguard of forward thinking bass music, Antiserum continuously defines the sound of today. Spawned in a laboratory of collaborations with heavy hitters such as LA dubplate warrior 12th Planet, he has found himself continuously at the forefront of bass music's list key players. His releases on Smog Records and Caspa's Dub Police label have established him as a mainstay of sub-heavy music.
Antiserum's ability to inoculate should come as no surprise. His production "Brick Squad Anthem," a collaboration with Atlanta-based music producer Mayhem, has received huge support from the bass community including Skrillex, Diplo, Datsik, and Flux Pavillion. His collaboration with 12th Planet on the Smog City Compilation, "Bass Salt" was featured on Rolling Stone and UKF and his remix of Helicopter Showdown's "Can You Feel Me" reached #2 on the beatport dubstep charts.
Antiserums BBC Radio 1xtra mix is a brief glance into the dynamic nature of his performance, during which he defies expectations of the listener and delivers an injection of what can only be described as the "Antiserum." Upcoming collaborations with 12th Planet, Mayhem, Brillz, and a release on Datsik's Firepower label will likely dub him the patron saint of bass in 2013.
Helicopter Showdown-
The Bay Area Voltron production force known as Helicopter Showdown is the largest outfit in the game, consisting of Devan Day, Ryan Wade, Joshua Small, and Blake Powers. Said to be the "Wu Tang" of Dubstep, these west coast bass monsters have been turning heads with their unique sound of ridiculously heavy and beautifully melodic dance music world wide.
Supported by such highly respected artists as Skism, Borgore, Mt. Eden, Rusko, Downlink, and Reid Speed amongst others, their music is quickly being recognized within the bass music culture. Close friend, collaborator, and UltraGore label mate/owner Sluggo have been teaming up and smashing the Beatport Dubstep charts since their debut release "The Wrestler" [Ultragore], followed by "Hostages" [Ultragore] and most recently "Holy Ghost" [Play Me] feat. MC Messinian.
They have always held their fans in the highest regard, proving their deep love through their committed effort towards consistently giving away FREE music with highly acclaimed releases "Gucci Gucci (Helicopter Showdown & IB Remix)" [US Dubstep], "Waiting" with BoyKidCloud [Squitty Bubbler], "Dramatron" [Squitty Bubbler Most Popular 2011], "Beat Down" [Squitty Bubbler Most Popular January 2011] and the classic "Whistle Tips" with Point.blank [Dubsaw/Squitty Bubbler Most Popular October 2010], as well as giving away free downloads of their signature sounds and production templates. Helicopter Showdown loves to share their sounds and knowledge so that music continues to progress and free information continues to expand.
Helicopter Showdown just hit the Beatport Dubstep Chart hard, planting themselves firm within the top 20 with their latest release "Drop It Again" with Calvertron off the "Flight or Fight EP" [Play Me]. They are currently finishing up their next Ultragore EP with Sluggo featuring the fresh vocal talents of Bryan Dallas and Young Aunde. There is also talks of collaborations with renowned artists such as DocumentOne and Borgore for more insane music.
Performing in more and more areas and continuing to release more original music and collaborating with badass talent are things they will never stop doing. There are millions of ideas and only so much time to execute them, but rest assured that every single thing they do has 100% love, blood, sweat, and tears poured into it.
Clicks & Whistles-
Clicks & Whistles has been carving out a unique sound blending Southern Rap, Juke, and elements of Drum & Bass since their first official release in August 2010. The Charlotte based duo is comprised of professional programmer Jorge Hernandez (Hey Whore Hey) and classically trained Petey Evans (PeteyClicks).
The two have a slew of notable releases including the heavily remixed "Neva Get Caught" on T&A Records, "Cranberry Goose EP" on Distal's Atlanta based Embassy Imprint, and "Can't Believe EP" on AC Slater's Label - Party Like Us. Great taste and selection combined with honed production skills gives this group prowess in both quality and efficiency in the studio and has lead to some huge Dirty South and Club Anthem remixes.
With a heavy touring schedule and a stack of upcoming releases, the sound of Clicks & Whistles is sure to be in your ears and coming to a city near you.
"…a trunk-rattling approach to the hottest trends in underground electronic music." - Mishka NYC
"There's just enough in this hyphy track to make me lose my shit already over Clicks & Whistles' upcoming EP." - Noisey Music by VICE Magazine
DATES/TIMES
WHERE
PRICE
---