Cruz'n Eureka 2022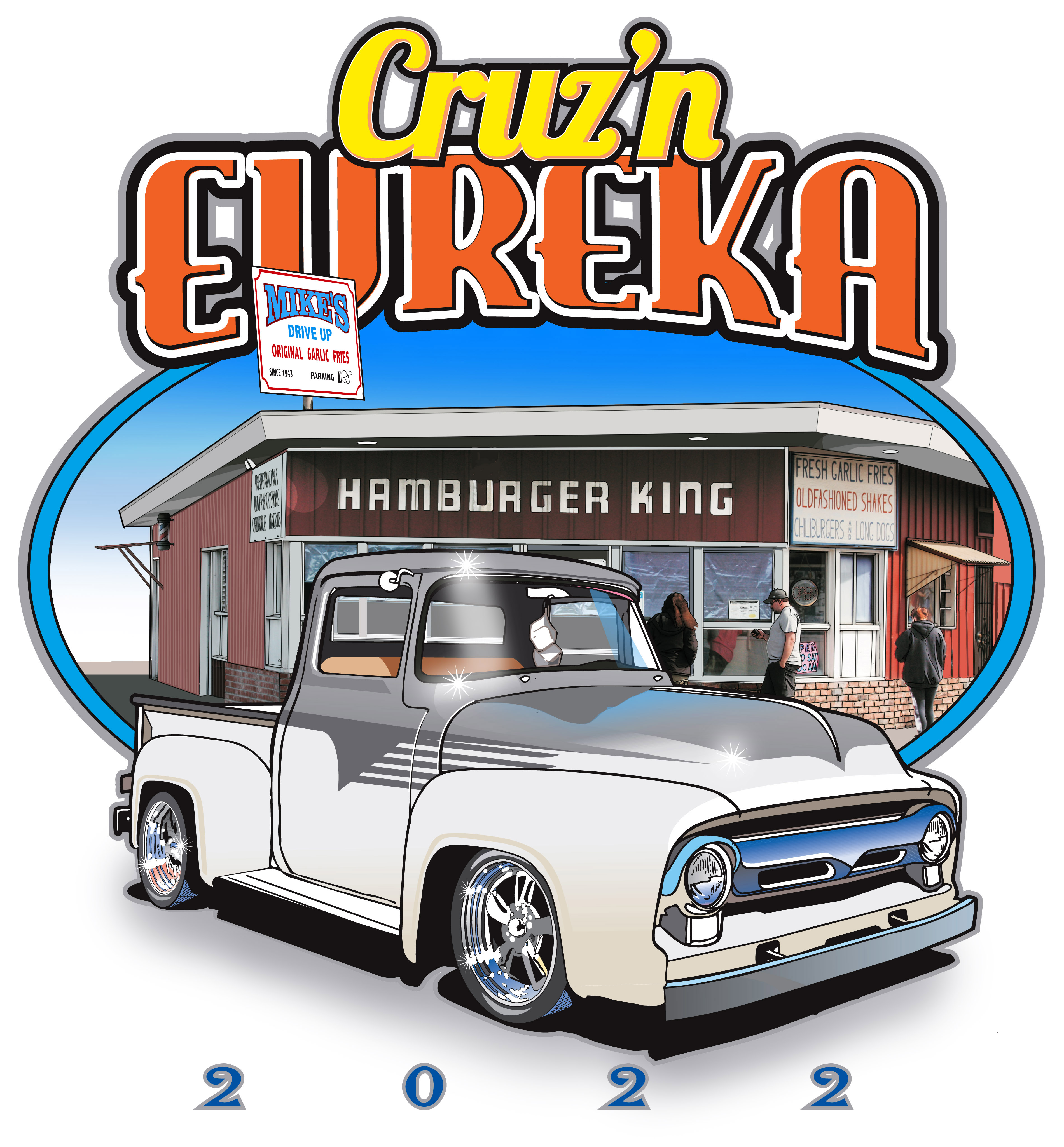 Join us in Old Town Eureka for our 28th Annual Cruz'n Eureka Car & Motorcycle Show - A benefit for Boys & Girls Club of the Redwoods!
The event kicks off on Thursday, September 8th, with a Poker Run starting at 6pm at Wharfinger Building on Marina Way. The Poker Run is sponsored by and finishes at Bear River Casino with a Show & Shine at 7:30pm.
Friday, September 9th, starts with a Show & Shine in Henderson Center on Grotto Street from 11am to 3pm, followed by the Check-In and Meet & Greet from 4pm to 5:30pm at Boys & Girls Club Teen Center on Harris & K. Lithia's Cruz'n thru Old Town is from 6pm to 7pm. After the Cruz, cruise on over to Eureka Theater and watch the original "American Graffiti" at 7:30pm, sponsored by Pierson's Building Center.
On Saturday, September 10th, Car and Motorcycle parking begins at 8am on 2nd and C Street in Old Town. Check out the Car and Motorcycle Show, Street Fair, Swap Meet and Raffle from 10am to 4pm. Car Sound Off is at 11am on the corner of 1st & F. A $20 entry fee will be used as a 50/50 raffle with one lucky winner and there will be other prizes too. Car and Motorcycle Awards begin at 3pm.
For more information, to register your car, truck or motorcycle or to sign up as a vendor for the Street Fair, check out our website at http://bgcredwoods.org/cruz-n-eureka.
DATES/TIMES
WHERE
PRICE
CONTACT INFO
Phone: 441-1030
Email: office@bgcredwoods.org