Diaspoura, Quisol, Mash Yellowbird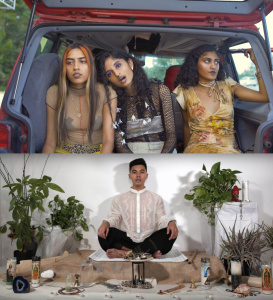 Diaspoura:
Downtempo electronic producer and new media artist from a highway hotel in rural South Carolina.
Their first release Demonstrations was an experimental project documenting lived experience as a queer femme of color buried in the poor Deep South.
Quisol:
Bay Area-based artist and organizer from Charlotte with roots in the Philippines and Puerto Rico. Since 2012, frontperson Joseph Quisol has been creating music and playing shows in Charlotte and around the South.
Mash YellowBird:
Arcata based Native Hip-Hop.
DATES/TIMES
WHERE
PRICE
CONTACT INFO
Email: outerspacearcata@gmail.com
---