The Freak Show of Humanity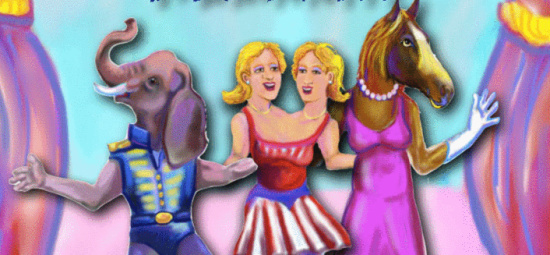 The teenage theatre company, Recycled Youth, now in it's sixteenth year, as a program of the Mateel Community Center, presents its new original show"The Freak Show Of Humanity" at the Mateel on the weekend of Dec 5th through the 8th.
The circus characters include the Strong Man, the Magician, the Ring Master, the Lion Tamer & Lion, but this is not your average circus. There are singing chickens, dancing zombies, deer that hunt people and more, strange but oddly familiar.
The nineteen teen participants wrote their show, with the help of directors, Joani Rose, Susan Alexander and Marilyn Foote. They address issues that are important to their lives, such as factory farms, government corruption, homophobia and stereotyping, using humor to tell their stories that purport "there's a bit of freak in all of us."
Funded by the Mateel Community Center, Madeline Coker Memorial Fund, Jake Correll Memorial Fund, and Community Support, the event will include Raffle tickets, Recycled Youth T-shirts, & Refreshments available! Show includes some mature content.
DATES/TIMES
WHERE
PRICE
---