Who's Afraid of Virginia Woolf?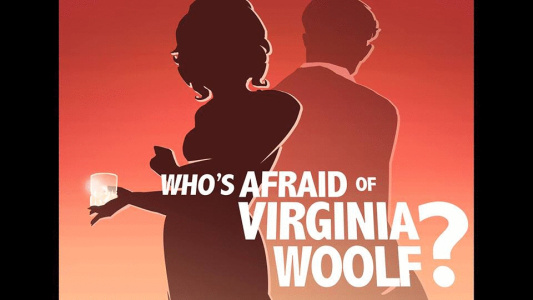 Performances at Ferndale Repertory Theatre
Written by Edward Albee
Playing January 26-February 4, 2018
Directed by Jane Hill
Double date. Noun. A date in which two couples participate.
Alcohol. Noun. Intoxicating beverages containing ethanol considered as a group.
Vindictive. Adjective. Marked by or resulting from a desire to hurt; spiteful.
Game. Noun. An activity providing entertainment or amusement; a pastime.
A modern tragicomedy by the late Edward Albee, Who's Afraid of Virginia Woolf? is an unforgettable night with the most toxic marriage ever imagined.
Appropriate for ages 16+.
DATES/TIMES
WHERE
PRICE
$16 / $10 Jan. 25 preview / $14 students/seniors
---