Humboldt Crabs Baseball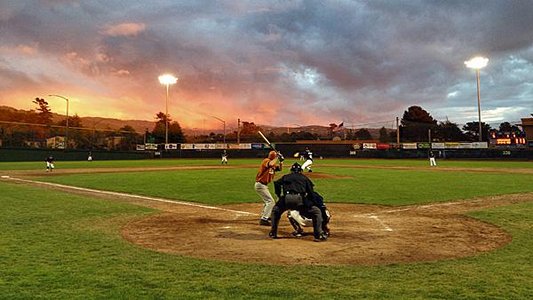 Founded in 1945, the Humboldt Crabs are the oldest continuously-operated summer collegiate, wood-bat, baseball team in the country. 2018 will mark the 74th consecutive year of Crabs baseball. The team based in Arcata, California, approximately 250 miles north of San Francisco, and play their home games at the Arcata Ball Park. The Crabs rent the park from the City of Arcata. Please contact the Rec & Parks department for more info., on the facility (Rec@CityofArcata.org)
The Crabs' roster is mostly made up of collegiate players from up and down the West Coast.
The Humboldt Crabs are a non-profit, community-oriented organization.
Its mission is four-fold:
To promote family entertainment by providing high-quality summer collegiate baseball games to the public at a reasonable price;
To provide talented collegiate-level baseball players with a positive summer baseball experience;
To support youth sports programs (with an emphasis on baseball or softball) in the Humboldt County area with contributions of funding and/or equipment as funds permit in addition to annual baseball skills camps and clinics operated by Humboldt Crabs players and coaches;
To preserve and build the tradition of Humboldt Crabs Baseball.
DATES/TIMES
WHERE
PRICE
$9 / $4 under 12 / $6 students/seniors
CONTACT INFO