Luke Miller and Tylor Jones headline the Club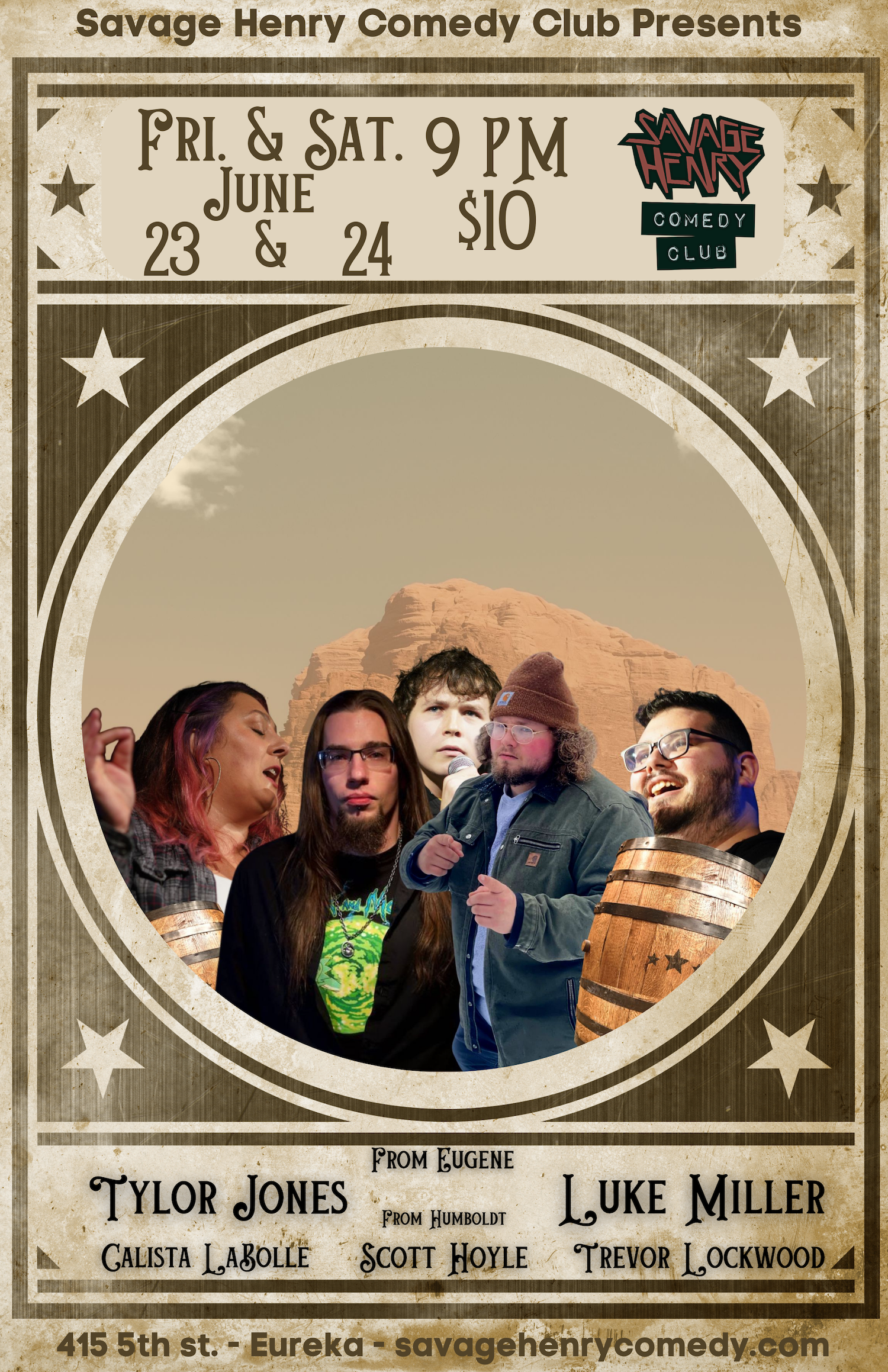 Luke Miller is a comedian based in the Pacific Northwest with a foolishly insolent style. He cohosts a podcast called Burnouts At Both Ends with Tylor Jones and has performed with the likes of Shane Torres and Sean Patton. You can find him on either side of I-5 performing at bars, clubs and breweries.
Tylor entered this dimension in the small town of Prescott Valley, Arizona. Tylor began his comedy endeavor in Eugene, Oregon in August of 2016. As soon as he took to the stage he knew it would be a major passion for the rest of his life. Tylor also hosts a podcast called the Brunouts At Both Ends Podcast. Winner of the 2018 Eugene Laff Off comedy competition.
Trevor Lockwood Features
Scott Hoyle opens
Calista LaBolle Hosts.
DATES/TIMES
WHERE
PRICE
CONTACT INFO
Phone: 707-845-8864
Email: info@savagehenrycomedy.cm