15th Annual Medieval Festival of Courage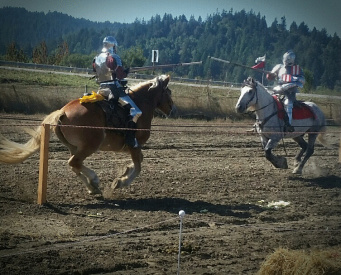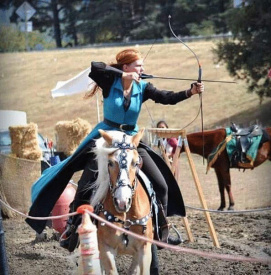 15th Annual Medieval Festival of Courage
October 7th and 8th Christie's Pumpkin Patch and Corn Maze in sunny Blue Lake
Gates open from 10 a.m. to 5 p.m. An affordable fun-filled weekend for the whole family.
The first 200 children through the gate on Saturday morning will be taken on a Village Tour to meet the characters, hear their stories, and receive a special gift from each of them.
Come and see the jousting knights' crashing lances and the horse archers shooting their flying arrows. Fine Medieval Minstrels Joanne Rand, Good Company, Jeff Kelley of the Vanishing Pints, Bandoloko, the bedazzling Desert Lillies Bazaar Belly Dancers will play for your enjoyment. Proceeds from this event benefit our local schools and non-profits.
Sunday morning the First Aid Booth is offering Sports Physicals for only $20.00.
For details and tickets visit medievalfestivalofcourage.org
DATES/TIMES
WHERE
PRICE
---