(RESCHEDULED) Mummenschanz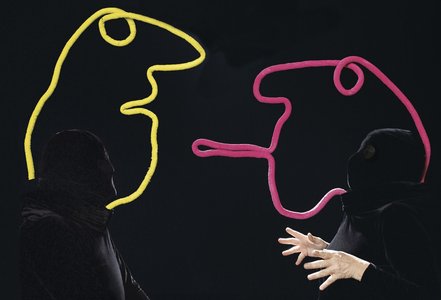 UPDATE: From the Arkley Center:
The truck carrying the Mummenschanz equipment was delayed in Wyoming and can't get into Eureka until 6pm Wednesday evening. The planned student performances during the day on Wednesday, 03/11 will be cancelled due to this transport issue. The cancellation of the school showing for Mummenschanz is not due to coronavirus concerns.

Mummenschanz's evening show scheduled at 7pm tomorrow, Wednesday, 03/11 has been postponed until Thursday, 03/12 at 7pm.

We'll see you at the Arkley!
# # #
For more than 40 years, this famed Swiss theatrical troupe has created an original and captivating universe of whimsy, wonder, and ingenuity that delights both young and old. Using an array of imaginative props, giant set pieces, and masks, their kinetic creations suddenly transform inanimate objects into fantastical creatures. The magical morphology of Mummenschanz transcends barriers of language in a hit show that has dazzled spectators of all ages on six continents!
DATES/TIMES
WHERE
PRICE
CONTACT INFO