Myles Bullen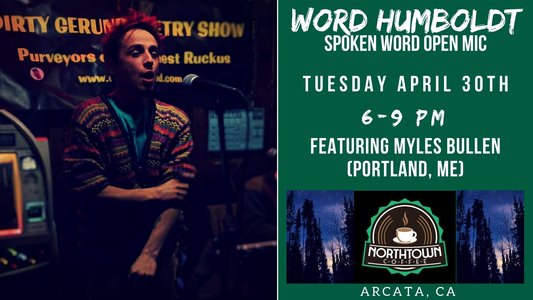 To end out National Poetry Month right at Word Humboldt, we have an incredible feature, Myles Bullen, on his national tour all the way from Portland, Maine! Myles is a Native American rapper and performance artist with a unique style blending influences with spoken word, percussion and indie alternative hip hop.
Check out his albums "Not Dead Yet" and "Wake up Century" on Spotify and mylesbullen.com

Word Humboldt is a community space for you to speak your truth, be heard, and enjoy yourself away from the stress of the week.
Join us for a night of spoken word, good times and community at Northtown Coffee in Arcata, CA

Tuesday April 23rd, 2019!
DATES/TIMES
WHERE
PRICE