Pedro Calderon de la Barca's Life is a Dream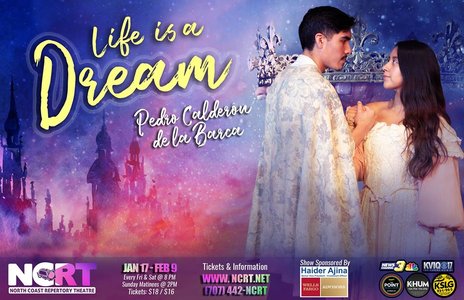 A prophesy, a prince chained in a tower, and a case of mistaken identity set the scene for this classic Spanish masterpiece. Convinced that his son will bring about his downfall, King Basilio seals him away in a tower. When two strangers stumble upon his prison they accidentally set in motion a tale of love, revenge, and ultimately redemption.

Originally written by Pedro Calderon de la Barca in 1635 and recently adapted by the Pulitzer-winning playwright Nilo Cruz, 'Life Is A Dream' is the third entry in NCRT's annual La Voz Project.

'Life Is A Dream' is proudly sponsored by Haider Ajina, Financial Advisor, and supported in part by a grant from the California Arts Council.
DATES/TIMES
WHERE
PRICE