Sol Seed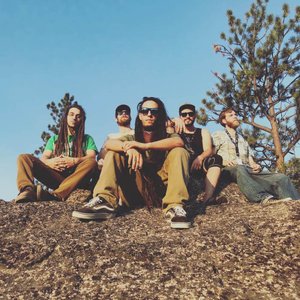 Born of the woods, rivers and waterfalls of Oregon, reggae-fusion group Sol Seed sports diverse vocal styles, an eclectic sonic playbook and ethereal world music influences. Employing a broad spectrum of musical tastes, Sol Seed flips between genre influences of rock, soul and hip-hop over a solid reggae backbone. Committing themselves to tending a fellowship between performer and listener, the audience becomes a part of the music, creating a unique and unforgettable live experience, centered in the heart space.
Since their latest release, The Spark, which reached top 30 on Itunes charts, Sol Seed has embarked on multiple cross-country tours, growing its fanbase from the roots up and sharing stages with the likes of Stephen Marley, The Wailers, Slightly Stoopid, Rebelution, Tribal Seeds, The Black Seeds, The Green, The Expendables, Pepper, Fortunate Youth, Mike Love and many more. Sol Seed's feel-good anthem, "Family Tree", is one of Sugarshack Sessions top-viewed videos at over 3.5 million views. Boasting a stacked 2019 touring schedule, upcoming new releases such as their new
single "Shades of Green", and freshly renewed vigor, new and old listeners alike can expect music that rallies and inspires from a career that has spanned nearly a decade and hails from the Pacific Northwest, where the trees grow tall and the roots dig deep.
DATES/TIMES
WHERE
PRICE