The Detours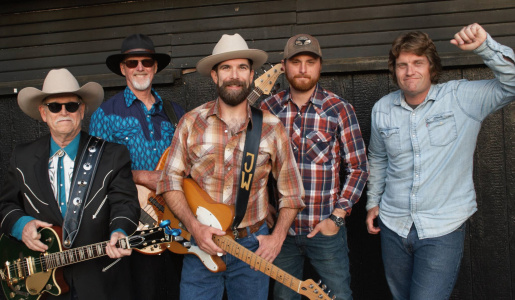 The Detours will rock the Night Market Stage on Friday Sept 14th - be ready for truck driving tunes, tender ballads of the heart and some good old Honky-Tonk. Y'all come!
The Detours play Americana music, including vintage honky tonk, newer alt-country and Southern-tinged soul music. The tunes range from classic songs by Merle Haggard and Buck Owens to more current artists like The Mavericks and John Fogerty as well as The Detours' original songs by Jake Wiegandt and Marc Jeffares.
The Detours is comprised of: Paul DeMark, drums/vocals; Jeffares, vocals, mandolin, keyboards; Rick Levin, guitars/vocals; Ron Sharp, bass; and acoustic guitar; and guitarist/vocalist Wiegandt. Wiegandt formerly played with Rooster McClintock. Jeffares is the lead singer, songwriter and guitarist in The Trouble. DeMark also plays with The Delta Nationals and toured nationally with the late Chicago blues pianist Sunnyland Slim. Levin and Sharp have performed with Cadillac Ranch since 2007.
DATES/TIMES
WHERE
PRICE
CONTACT INFO
Phone: 798-6411
Email: info@visiteureka.com
---