The Humboldt Grace Fire Recovery Auction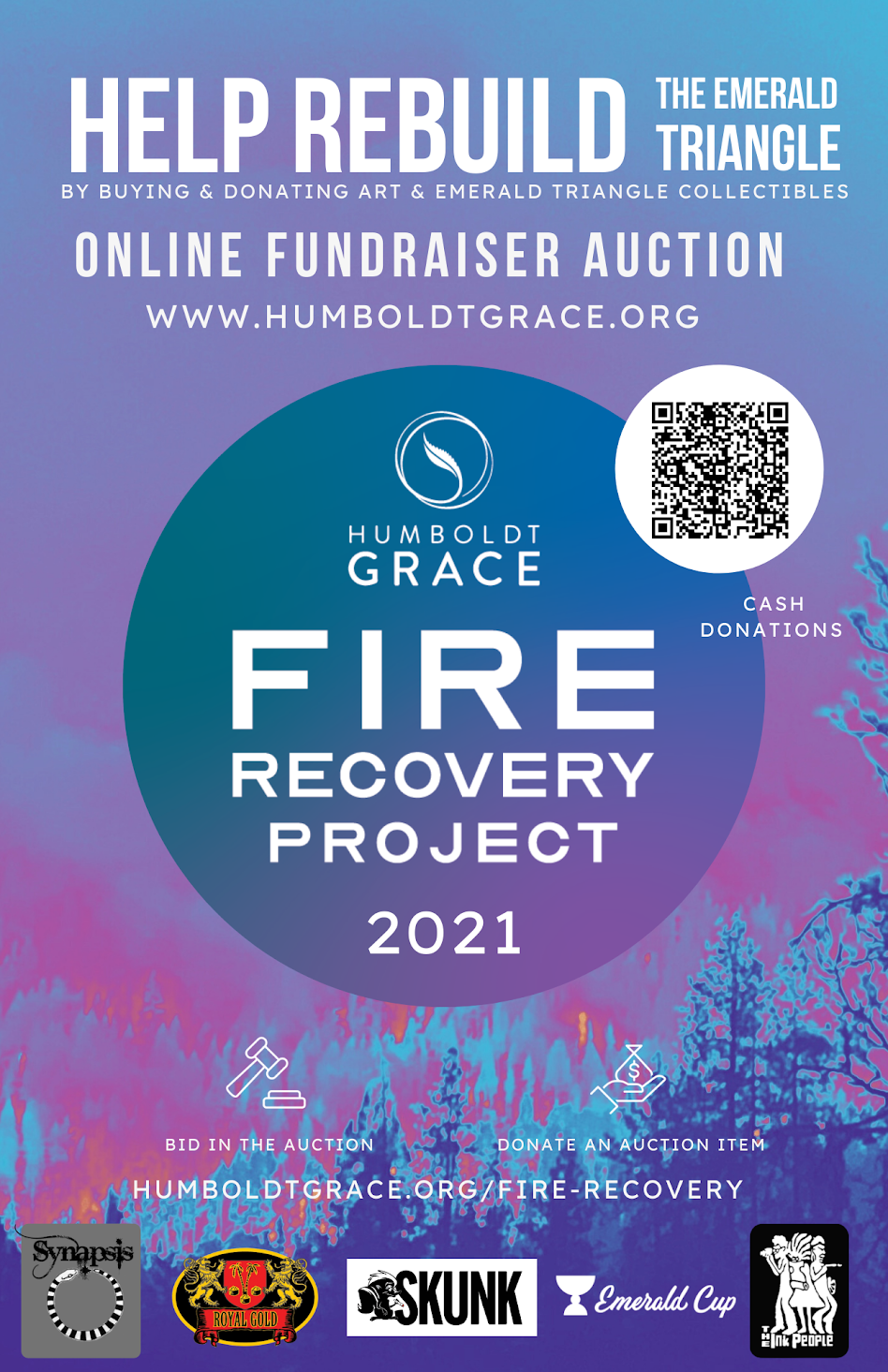 Humboldt Grace 2021 Fire Recovery Project Launches an Auction to Help Communities Rebuild.
Humboldt Grace, Synapsis, and The Ink People Center for The Arts today announced The 2021 Fire Recovery Project Auction, an online art and collectibles auction to raise money for a Disaster Relief Project. The project provides support to help Emerald Triangle communities and people affected by the 2021 wildfires rebuild and reestablish their livelihoods.
Event link.
DATES/TIMES
WHERE
PRICE
CONTACT INFO
Phone: 672-4254
Email: lele@humboldtgrace.org