Wandous of the Twelfth Moon: Plantrae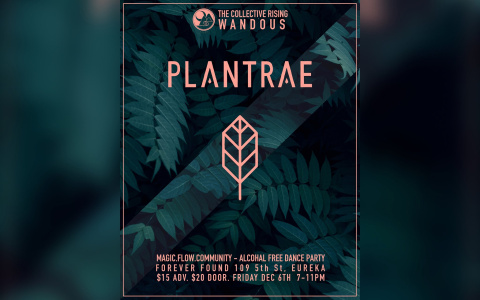 We invite you to climb out of your winter caves to kindle our inner fires to a roaring fogata and remind our selves what it means to move through this life together as human creatures.

Coming to us from the Cascadian north is Plantrae to bring us deep into our sensuous rhythms!

Equal parts beautiful, hype, dynamic and dark, PLANTRAE makes electronic music for the middle of the night and performs live his signature sound with deep, dynamic violin. From cinematic emotional waves to rolling low end thump, its easy to get lost in this neon forest of future music.

Join us for Wandous on the first Friday of every month!

Tickets are available at Wildberries, People's Records, and The Works. Online sales will be available soon.
DATES/TIMES
WHERE
PRICE
CONTACT INFO
Phone: 617-413-2666
Email: thrive@collectiverising.life