Wildwood Days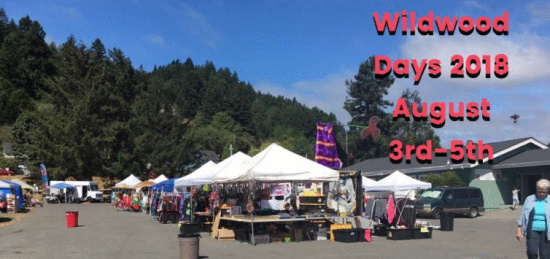 Wildwood Days is a local festival established in 1970 by the Rio Dell Chamber of Commerce. In 1996, the Rio Dell Volunteer Fire Department took over Wildwood Days as a fundraiser for the department. This event is in Rio Dell California and offers three days of fun. Rio Dell is a small town with a population of around 3,500.
The events kick off on Friday evening August 3rd with the Ernie Cannedy Cruise, Soap Box Derby, kid's night, penny scramble, vendors, kid's talent show, fire truck rides and the street dance. Our two biggest day, Saturday offers a variety of vendors, food, music festival, bocce tournament, softball tournament and riding mower/flat track bike races. The last day, Sunday offers vendors, softball tournament, and the Firemen's BBQ/Auction.
Wildwood Days 2018 August 3rd – 5th!
If you would like to participate please message us through our Facebook page or by email riodellwildwooddays@gmail.com.
DATES/TIMES
WHERE
PRICE
CONTACT INFO
---