– The Board of Supervisors yesterday braced for huge upcoming cuts to the Sheriff's Office, the T-S reports. As first reported here on the LoCO, Sheriff Mike Downey is saying that the massive budget reductions he's facing will necessitate not only the layoff of around 20 deputies, but reduced staffing at the animal control shelter and complete closure of the McKinleyville and Garberville substations.
Is this a done deal? Not quite: Supervisors are vowing to fight back, and the Greenson/Tamulator tag team runs down the options. On the one hand, there's a chance that the state's Vehicle License Fee program could be extended beyond its June sunset date, and Assembleymember Wes Chesbro is currently pushing a bill that would do just that. Saving the VLF would rescue about $1 million of the $3.2 million deficit the Sheriff's Office is looking at.
Then there's a whole variety of local taxes that the county could try to put before voters – sales tax hikes, bed tax hikes, a tax on utility use. Longshot, maybe: As County Administrative Office Phillip Smith-Hanes noted, the county "does not have a strong record for supporting tax increases."
– Though our mass publication of documents received through the great Fuller Public Records Act Request is on hold for the time being, we did pick out one particular item for your perusal this morning.
It's a follow-up to the Lovelace/Arkley showdown detailed in a previous post, and it comes from Kay Backer – the lobbyist for the Arkley-affiliated Humboldt Economic Land Plan (HELP) whose letter to the Board of Supervisors kicked things off in the first place:
Mark

After reading the exchange of Es between you and Rob, I have changed my mind about you being "bright".

No thinking person could possibly claim Rob Arkley is selfish or driven by his self interests. Look around you. No one in the county has been more giving and generous than Rob and Cherie Arkley. While you are working to get the taxpayers grant money, Rob is providing jobs to many families in Humboldt county, as well as across the country.

Wake up Mark….your old tricks are no longer working. People are figuring you out.

Kay
To which Lovelace replied,
Thanks Kay!
Document here.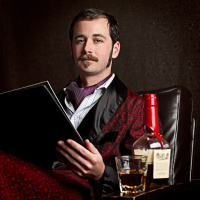 – Yow! Tempers run high, eh? You know what's the opposite of tempers running high? That would be Moments With Andy, the new podcast from KWPT ("The Point") which we are honored to host right here on this humble website.
And we are doubly honored because your Lost Coast Outpost received a shout-out in one of last night's Moments, wherein our host muses upon the meaning of blog trollery.