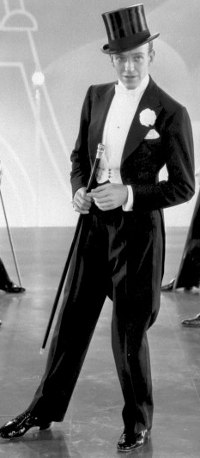 … by a gun-wielding man wearing a velvet top hat and a black bandana, according to scanner traffic.
Police were chasing the suspect, who was driving a green/grey Mazda 6, around the Highway 299/Glendale Ave. area. They seem to have lost him at the moment. If I understand this correctly, they're currently chasing him on foot somewhere near Fieldbrook Road, and are calling in K-9 support.
Be advised.
UPDATE, 1:52 p.m.: Northbound Fieldbrook Road is closed. Cops are setting up a perimeter. Based on the license plates of the Mazda, the suspect is a thirtyish man from Hoopa who is already wanted on a burglary charge.
UPDATE, 1:53 p.m.: Or on probation for a burglary charge, rather.
UPDATE, 1:56 p.m.: Dispatchers say the suspect is lurking around 549 Fieldbrook Road — possible inside the residence there.
UPDATE, 2:37 p.m.: Not a lot of news. The suspect's mother was spotted heading west on 299, per scanner.
UPDATE, 2:57 p.m. Had to move away from the scanner for a while. May have lost the plot.