In this edition of the LoCO Year in Review, we begin counting down Humboldt County's top 15 stories of 2012 as determined by the only metric that really matters — traffic to our web site — and offer some follow-up, where available. Check back tomorrow and Friday for the rest of the countdown.
Before you get going, here's a pop quiz: What agricultural product frequently grown around these parts features prominently in many of the following stories?
Got your answer? Let's see if you're right!
15. QUE LA CHINGADO: Pilot, Well-Known Humboldt Musician Charged With Flying 133 Lbs. of Weed to Arkansas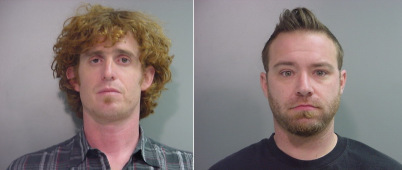 Weed-wise, 133 lbs. barely tips the needle of public interest these days. So perhaps it was the aerial element that pushed this particular story into the Top 15.
Two Humboldters were essentially geographically profiled by Homeland Security when they flew into an Arkansas airport without a flight plan. (Not illegal.) But the feds hit pay dirt: They peeked and poked around the parked plane, drug hounds alerted, and the Free Humboldt Air Force lost two good men.
They're set to go to trial Jan. 29 in a Fayetteville federal court. (UPDATE, Feb. 7, 2013: Federal prosecutors have since dropped all charges against one of the men. See the original story for details.)
14. $4 Million Dollars of Marijuana Bud Seized in Blocksburg Raid
We'll be up-front about this: The Lost Coast Outpost has no follow-up on this case at the moment.
But talk about your bizarre stories. This wasn't only one of the largest busts of the year, with hundreds and hundreds of pounds seized — over a thousand, depending on how you want to count it. Not only did it involve a now-unremarkable United Nations collections of suspects. (Humboldt is so international now!). The fact is, this one involved suspects from Cuba. And by that I mean: Suspects whose current listed addresses were cities in Cuba.
This question is going back on the to-do list: Say what?
13. Trinidad Woman Dies While Paddleboarding on Chetco River
This was the first of 2012's many terrible tragedies. People who knew Heather Bonser-Bishop really, really loved her.
Her death was noted well outside Humboldt County. The story came to us from the Oregonian newspaper and Bonser-Bishop's former colleagues at the Open Door Clinic, but the world of stand-up paddleboarding mourned her as well. One online journal of the new sport believes the case to have been its first fatality.
SEE ALSO: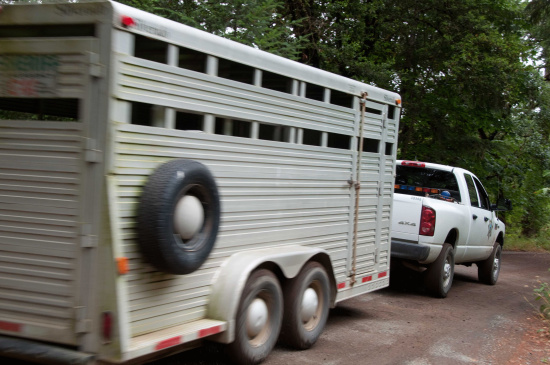 … aka the "South Dakota" connection.
We're well used to big federal productions suddenly descending on the county, throwing everyone into confusion, but it was a little strange, back in July, when it finally came to light that the feds swarming Salmon Creek, Bayside and Petrolia were from Immigration and Customs Enforcement (ICE) rather than the DEA. And not just any old ICE, but South Dakota ICE.
But, yeah, it turned out they were out for weed after all. They arrested two people here and one back there, and charged them with operating a longstanding weed-running operation between here and Sioux Falls. Not much movement in the case lately. One of the defendants, Sean McFarland, hired the great Tony Serra to represent him. The most recent document in the federal docket shows that they're knuckling down for a long-term trial.
SEE ALSO:
11. Arcata Main Street Executive Director Arrested for Growing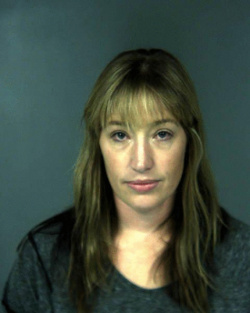 The arrest of a prominent member of the business community on grow-house charges inspired a great flood of commentary, a lot of it strange and — to the LoCO mind — nonsensical. Should we or should we not have reported Jennifer Koopman's job title? Should we have reported it at all? Should we report any weed busts ever?
What is the meaning of it all?
In any case, the case of Jen Koopman — who your correspondent has met in passing in couple of times, and who always appeared and I assume still appears to be a delightful, together person — shows that you don't have to be a member of the underclass to be involved in the biz. (Or to be directly involved in the biz, I mean. Everyone in Humboldt is already involved in the biz, at one remove or another.)
As of this writing, Arcata Main Street's website still lists Koopman as its executive director.