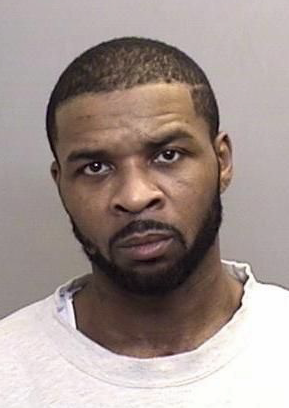 Left: Alexander Odell age 24 of Eureka, CA Right Keith Stewart Jr. age 34 of Brooklyn, NY
Mendocino Co. Sheriff's Press Release:
On 11-27-2012, at about 1930 hours, an MCSO Deputy conducted a traffic enforcement stop on a vehicle, near the Moss Cove rest stop located on Highway 101 between Willits and Laytonville, for exceeding the posted speed limit.

Following the stop the Deputy contacted the occupants of the vehicle who identified themselves as Keith Stewart Jr., of Brooklyn, New York, and Alexander Odell, of Eureka, California. While speaking to Odell and Stewart the Deputy learned that the vehicle they were operating was a rental and that neither of them was listed on the rental agreement. The Deputy was also unable to locate any driver's license information for either Odell or Stewart.

During the enforcement stop the Deputy deployed his K9 partner at which time the K9 detected an odor of an illegal drug(s) coming from within the vehicle. Following a search of the vehicle the Deputy located a very large quantity of US currency in the trunk of the vehicle.

Both Odell and Stewart stated they had no knowledge of the US currency that had been located in the trunk of the vehicle they were operating. The Deputy also located a large sum of US currency on the person of both Odell and Stewart. The Deputy was also able to determine that both Stewart and Odell were involved in the recent sales of marijuana.

In total, the Deputy located, and seized, $166,895.00 in U.S. currency. Both Odell and Stewart were arrested for possession of money obtained as a result of, or intended to purchase, a controlled substance and transported to the Mendocino County jail where each is being held on $25,000.00 bail.