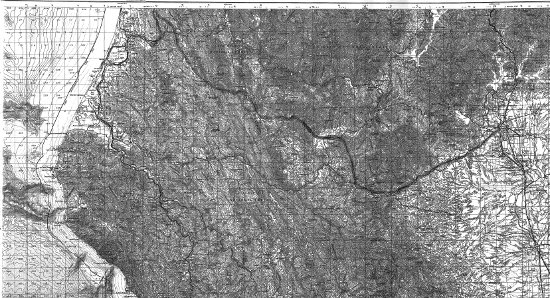 Tuesday night's the big night in the Eureka City Council chambers! That's the night the council will in all likelihood go full steam ahead in endorsing the Great Phantom East-West Railroad Train that's going to save our lives!
And it looks like the council isn't only going to give lip service to this thing — they're gonna devote staff resources to it as well! The proposed resolution that the council's gonna vote on Tuesday includes a proviso that will commit the city to "develop a mechanism to acquire funding and technical support to insure the success of the Humboldt Bay Alternative Rail Route Feasibility Study."
So the City Council will now spend a couple of tens of thousands of dollars to determine just how many billions some unknown government entity will have to cough up to build 125 miles of brand-new railroad line into li'l old Humboldt County. A source in the know claims that, perversely, this is whole issue gonna be a centerpiece of the Eureka right wing's campaign for the open city council seats this year.
Which leads one to wonder — is the Phantom Train to the South that has been the target of the Humboldt County cargo cult simply too tainted by its association with Dan Hauser and Wes Chesbro and other rail-mad Arcata lefties? Does the right need its own Phantom Train? One that points, uh — rightward?
It's gotten to the point where your Lost Coast Outpost will consider it a major achievement if, 25 years from now, the county unites around a single vision for phantom rail. One that points to the West, maybe — or straight up into the air!