UPDATE, 7:18 P.M.: According Sgt. Wayne Hansen on KMUD, the Humboldt Co. Sheriff's found this operation while searching for another piece of property to serve a warrant on. The original warrant is related to a third warrant that was served yesterday in the Dean Creek area. Hansen says that he expects to release more information about this operation on Monday.
UPDATE, 4:27 p.m.: Hash pics!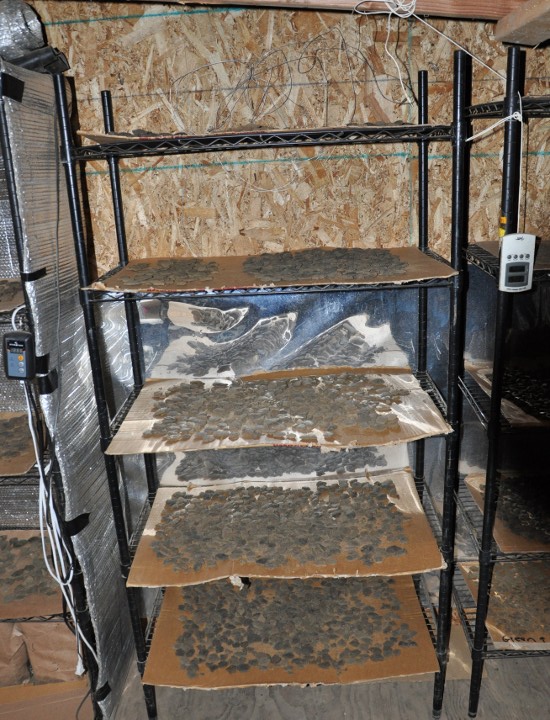 ###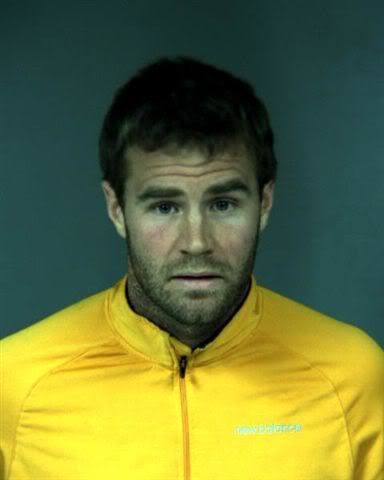 Justin W. Henseth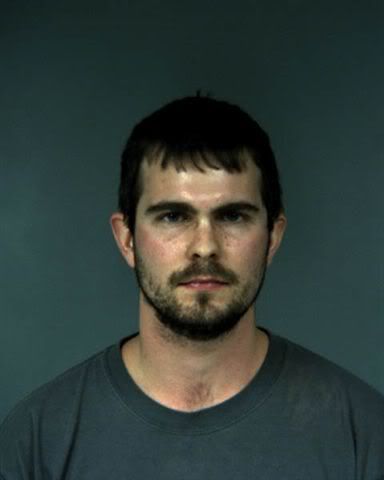 Colin Schilling
UPDATE, 3:15 p.m.: In response to rumors flying around Southern Humboldt, Redheaded Blackbelt contacted Sgt. Wayne Hansen of the Humboldt Co. Sheriff's Office and asked him if local landowner Joshua Sweet had been taken into custody in connection with this raid. Hansen would only note that there is a warrant still out for Sweet's arrest.
###
Humboldt Co. Sheriff's Dept Press Release:
On 01-05-2012 at about 1430 hours the Humboldt County Sheriff's Office were assisted by the Humboldt County Drug Task Force, Federal Drug Enforcement Administration and the California Department of Fish and Game on serving a search warrant on a rural parcel of property located on the Tooby Ranch, Garberville.

On the property, Officers located a sophisticated concentrated cannabis ( Hash) operation. Officers located 3 rifles and one hand gun on scene. Officers seized 33 pounds of Hash, 124 pounds of drying, marijuana buds, trim and shake and 38 growing marijuana plants.

Seven subjects were arrested on scene for cultivation and possession of marijuana for sales and for being armed in the commission of a felony. Five of the subjects arrested were in the country illegally from Mexico and have had immigration holds placed on them. Those five subjects have been identified as:

1. Gaona-Bran, Melicio age 34.
2. Ozozco-Zepeda, Alfonso age 23.
3. Vargas-Riveria, Oscar age 19.
4. Gaona-Bran, Jesus age 24.
5. Gaona-Bran, Alejandro age 29.

The other two subjects arrested were identified as Justin W. Henseth age 29 from Washington State and Colin M. Schilling age 22 from Salem, Oregon.

This case is still under investigation by the Humboldt County Sheriff's Office.