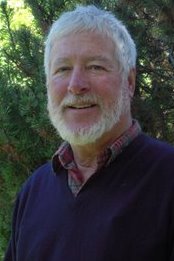 UPDATE, 9:55 a.m.: Just moments after this was posted, the Solomon team sent out a press release conceding the race. It's posted below.
###
With just a handful of votes left to count in Sonoma County — the only outstanding county in the Second Congressional District — it's now clear that left activist/intellectual Norman Solomon will not overtake Dan Roberts in the June 5 election's final tally.
Sonoma County Assistant Registrar of Voters Gloria Colter just told the Lost Coast Outpost that though her office's Web page has not been updated since election night, most of the vote is, in fact, in. She said that fewer than 300 votes remain to tally across the county, which is split between two Congressional districts.
Colter said that the all-but-final tally shows Solomon with 7,494 votes and Roberts with 6,623. That's a pickup of 1,865 votes for Solomon and 1,278 votes for Roberts since election night — a net gain of 587 votes for Solomon.
Not enough. With every other county in the district already reporting, Solomon trails by 789 votes. So it's Roberts by 172, plus or minus a few when the final-final Sonoma results are posted. They're due Wednesday.
What happens next? Solomon could conceivable call for a recount, but if so it'll be a long, drawn-out, expensive process with bleak chances at the end of the day. Barring that, it'll be Roberts v. front-runner Jared Huffman in November.
(Note: There'll be some disagreement about that "789" number above — the amount Solomon currently trails Roberts by, minus these latest Sonoma numbers. A different figure — 787 — has been widely circulated. It seems that it comes from SF Chron columnist Joe Garofoli, who did his own tally. A close look at Garofoli's figures, though, seems to make clear that he misread an "8" as a "6" under Del Norte County's results for Roberts.)
Previously: Hold Up There, Dan Roberts — Stormin' Norman Solomon Is Still In This Thing
(Updated below with Solomon's concession statement.)
From the Norman Solomon for Congress campaign:
Democrat Norman Solomon has narrowed the vote margin with Republican Dan Roberts to only 172 votes throughout the six counties comprising California's 2nd Congressional District.

Fewer than 1,000 ballots remain to be counted in Sonoma County, the only county still tallying ballots in the district. While the 172-vote gap is expected to narrow still further as Sonoma County processes its final outstanding ballots, it has become numerically very unlikely Solomon will overtake Roberts as these few remaining ballots are tallied.

Accordingly, this morning Norman Solomon contacted Dan Roberts and offered congratulations on his second-place finish in this "top two" primary race.

Solomon provides the following statement as this campaign for Congress concludes:

"The ideals that have propelled this campaign will continue to energize people across our congressional district in the years ahead. To overcome a status quo of perpetual war, extreme Wall Street power, chronic inequities and environmental degradation, we will keep working for peace, social justice, a healthy planet — and genuine democracy.

"I want to express my heartfelt gratitude to everyone who has made our grassroots campaign possible. Staff members and many others have worked long hours with great dedication, skill and creativity. More than 7,000 different individuals have made donations. Hundreds of caring volunteers have been actively engaged. With enormous generosity — devoting their time, talents and a wide range of personal resources to our campaign — so many people have given a tremendous gift of idealistic engagement in the politics of participatory democracy. They have inspired me every day, and I will always be deeply grateful.

"Although I will not be on the general-election ballot in this congressional race, I'm certain the political energies that galvanized and fueled our campaign will strengthen future movements for social change. This particular campaign has ended, but the imperative to create a better world continues. Martin Luther King Jr. said, 'The moral arc of the universe is long, but it bends toward justice.' Our challenge is to do all we can to hasten the process."