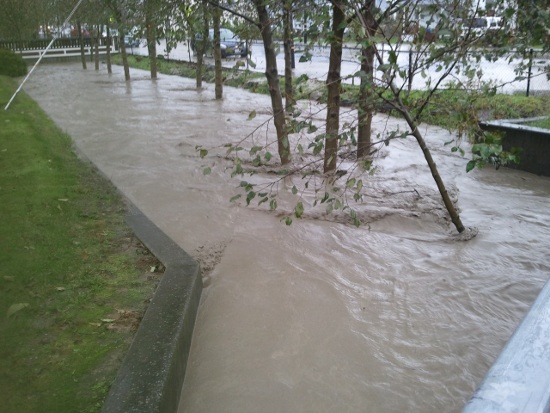 National Weather Service's Bob Ruehl can't stress it enough: stay home if you can.
If you're expecting an unceasing torrent of wind and rain, there actually will be a few dull moments.
Ruehl adds that this isn't an exceptional storm for this time of year. Regardless, things might get really interesting right around early Sunday morning as the Eel is expected to crest over flood stage.
(Top: Ferndale's Francis Creek, used without permission, Bottom: KHUM Listener-submitted photo of Howard Heights Road at Freshwater Road in Freshwater)