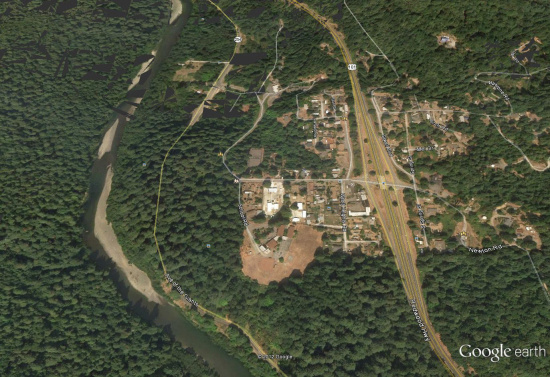 Google Earth updated the photos of at least some areas of Humboldt recently. The latest version shows parts of Southern Humboldt (mostly but not only west of 101) that were taken on August 23rd of this year. For instance, the town of Weott shown above was taken late this summer but Phillipsville around 10 miles south as the crow flies was photographed 4/24/2010. The western half of Trinity Co. appears to have been updated in July of 2012.
To see what date the image was taken look in the lower right hand corner. To the left of the latitude and longitude coordinates is the Imagery Date. (Note: you may have to minimize the tour guide in the lower left hand corner to see these numbers.)
The images are quite startling and very clear. One can count the number of trees in the orchards, for instance.