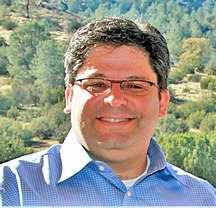 Your Lost Coast Outpost didn't get the memo, but the Times-Standard and News Channel 3 are reporting that the City of Eureka has chosen William T. Panos, most recently of the City of West Sacramento, to replace outgoing City Manager Dave Tyson.
Panos, who appears to have a long record in both the private and public sectors, currently serves as West Sacramento's public works director and oversees port operations in the city. Last month he was among the finalists to take over directorship of the Port of Bellingham (Wash.), but that position was thrown into disarray when the port commission threw over all three finalists and hired an internal candidate instead.
Under Tyson, the city of Eureka has been at the forefront of the dubious frenzy for east-west rail that has captured the imaginations of many of Humboldt County's movers and shakers. Will Panos, a man with actual port and rail experience, continue the charge? One can't imagine this City Council opting for him otherwise, but time shall tell.