---
Baykeeper's New Executive Director Announced; Will Appear on KHUM at Noon
---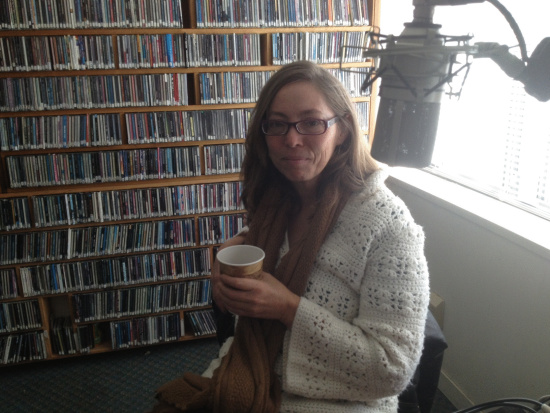 Humboldt Baykeeper has just announced its new executive director. She is Jessica Hall, formerly a Los Angeles-based watershed activist and educator. (Small bio here.) She follows in the footsteps of Beth Werner and Pete Nichols, the latter of whom rose to national director of the Waterkeeper Alliance.
Hall will speak with KHUM's Mike Dronkers at noon during the regular Wednesday show "Coastal Currents" (104.3/104.7 FM, online at khum.com). Questions? Post them in the comments and Dronkers will try to put them to Hall on-air.
Baykeeper press release, with links to Hall's previous work and press coverage of it, follows:
Humboldt Baykeeper welcomes its new executive director, Jessica Hall. As the new Baykeeper, Hall will continue the work of prior directors Beth Werner and Pete Nichols, engaging the public, government agencies and other stakeholders in policies, activities and programs that promote the health of Humboldt Bay and its resources. "We are particularly excited with Jessica's experience in advocacy and planning for urban stream and watershed restoration in her native Los Angeles," said Jim Lamport, Executive Director of Baykeeper's parent organization, the Ecological Rights Foundation. "Her diverse experiences working in the fields of architecture, landscape architecture, and education in the nonprofit and consulting sectors reflect her commitment to creating sustainable communities and restoring the environment." On October 15, Hall joined the Policy Director Jennifer Kalt, Program Director Vanessa Vasquez, and Staff Attorney Michelle Smith at the Baykeeper office on the Eureka waterfront.

In Los Angeles, Hall co-founded the blog L.A. Creek Freak and mapped the culverted or "buried" streams of Los Angeles. She has been a watershed coordinator at the Santa Monica Bay Restoration Commission, and is a registered landscape architect who developed stormwater capture projects, and greenway and restoration plans for urban creeks. In addition to working with the Santa Monica Bay Restoration Commission, she has worked for landscape construction companies, private consulting firms, and the urban forestry non-profit, North East Trees. She has been an itinerant lecturer at California State Polytechnic University at Pomona. Her work has been covered in the Los Angeles Weekly, Los Angeles Times, and other media.

Humboldt Baykeeper's mission is to safeguard our coastal resources for the health, enjoyment, and economic strength of the Humboldt Bay community through education, scientific research, and enforcement of laws to fight pollution. The organization was launched in 2004.
---
SHARE →
---
---