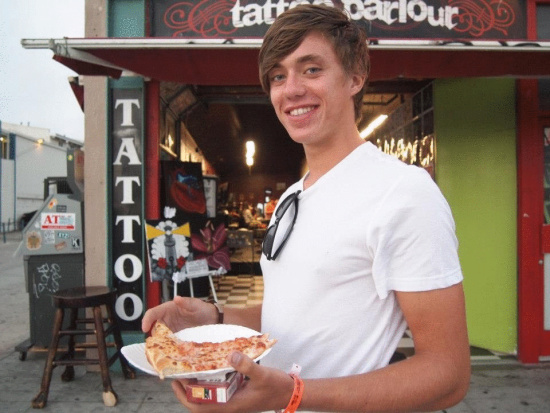 Joshua Cowan
UPDATE 10/19: Matthew Cowan, Joshua Cowan's brother, emailed me to let me know he has been found. Cowan said, " Finally we have located Josh. Thank you so much for all your help. Love the small community spirit, beats the madness of Sydney any day." Thanks to everyone who offered everything from words of encouragement to information.
———
The overseas family of a young man are asking for the community's help in locating him. Joshua Cowan last called family at the end of September stating that he was in Garberville "waiting for work." His family says that he stays in touch and it is abnormal for him not to contact them. His brother says, "[W]e are all very concerned to his whereabouts and a little worried due to the nature of the area."
Joshua Cowan speaks with a British accent and was born in July of 1993. He is described as having last been seen in Garberville on Sept. 27th. If anyone has any information they can contact the Sheriff's Office or myself— mskymkemp@gmail.com. His family is in Australia or Europe which makes them difficult to contact.
His brother, Matthew Cowan thanks everyone for their help and says that he "really love[s] the spirit of a small community."