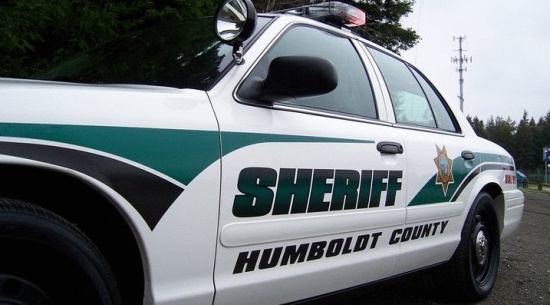 Tomorrow, we are told, the Humboldt County Sheriff's Office will unveil a brand-spanking-new, fresh-for-the-teens design and color palette for its patrol vehicles. The green swoosh will be gone, we are led to believe. To editorialize for a moment, I will say that this seems a shame. There's way, way uglier cop cars out there.
LoCO contest time! What will the Sheriff parade down the catwalk tomorrow? We've got a huge prize for a lucky winner or winners out there: Guess exactly correctly and your design will eventually be painted on every sheriff cruiser in the county! (UPDATE: We have a winner.)

More to the point, maybe: What should the Sheriff's color scheme look like? They gotta keep some green in there, right?
Press release from the Humboldt County Sheriff's Office:
On 09-11-2012, 10:00 a.m. Humboldt County Sheriff Mike Downey will be unveiling the Sheriff's Office new patrol car color scheme. Sheriff Mike Downey and the new patrol car will be available to the press on the 4th Street side of the Courthouse on the Sheriff's Office ramp. The Sheriff's Office will be phasing out the white patrol car with green stripe color scheme that Humboldt County residents have come to know since they were phased into service in 1986. Prior to 1986 Humboldt County Sheriff's Office patrol cars were green with white doors.