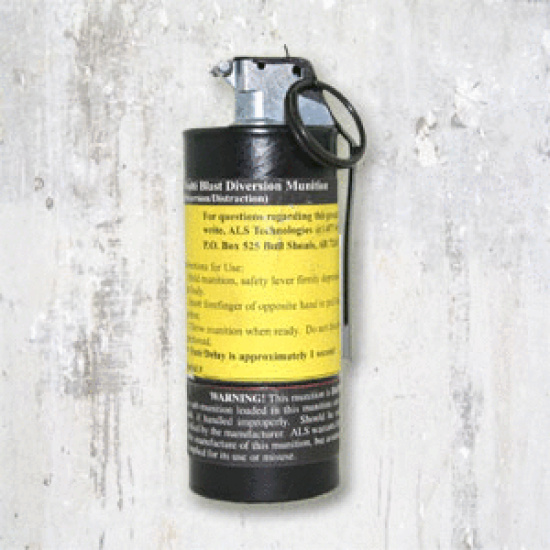 Photo provided by the Sheriff's Dept. shows type of device not the actual one found
Humboldt County Sheriff's Press Release:
On 09-24-2012, approximately 6:00 p.m. the Humboldt County Sheriff's Office received a call from hhe Camp Host at Moonstone beach regarding a found explosive device. The responding deputy was a member of the Humboldt County Sheriffs Office Bomb Squad. The camp host told the deputy the device was found at the south end of the parking lot in some bushes by another citizen. When the deputy retrieved the device he recognized it as a "Model 450 Flash Bang Device", which are typically used by law enforcement or military personnel. These devices, normally designed with a short (nominally one second) delay fuse, produce a stunning, disorienting blast and a brilliant, dazzling flash. They can cause serious injuries if used inappropriately. They are illegal to possess. If you find one, do not touch it, and call local law enforcement immediately.

The deputy took custody of the live device and booked it in to be destroyed.

Anyone with information for the Sheriffs Office regarding this case or related criminal activity is encouraged to call the Sheriffs Office at 707-445-7251 or the Sheriffs Office Crime Tip line at 707-268-2539.